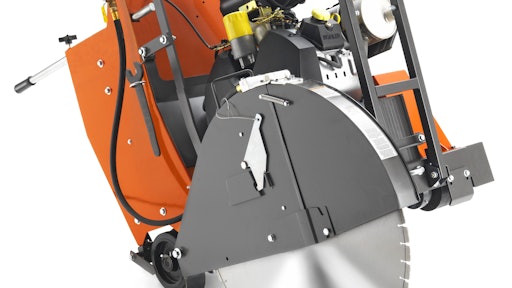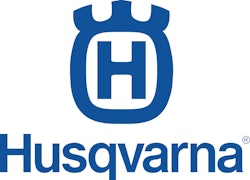 Husqvarna launches an updated version of the FS 3500 G - a self-propelled walk-behind flat saw with a 37 hp (27.5 kW) Kohler gasoline engine. After listening to customers' needs on the job, Husqvarna presents a contemporary work horse - a much wanted 37 hp (27.5 kW) mid-range flat saw. It has a cutting depth capacity of up to 12-3/8" (311 mm) with a 30" (750 mm) diamond blade. It is easy to maneuver and ideal for small and medium patch or service jobs cutting in concrete or asphalt. Updated features include a Poly-V bladeshaft belt drive system with an automatic tensioner that helps reduce vibrations and increases production by transfering more power to the bladeshaft. The automatic belt tensioner maintains constant pressure on the Poly-V belt to provide stable power levels at the bladeshaft and eliminates the need to manually tension the bladeshaft belts.

The FS 3500 G comes standard with:
A engine tachometer, hour meter and water safety blade protection. 
The saw can also be equipped with an optional water pump kit and/or light kit.
Available blade guard sizes are 20", 26" or 30".
The FS 3500 G comes with adjustable handlebars, to fit the operator and the project.