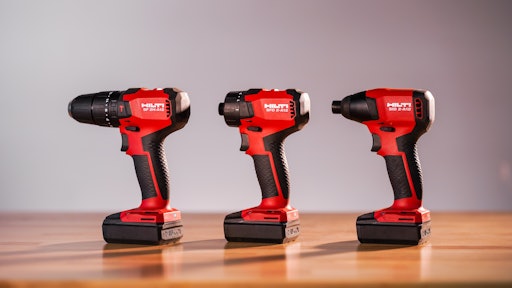 Hilti Inc., a commercial construction-focused technology, software and services company, has launched a suite of 40 new tools, systems and accessories. Hilti's latest innovations affirm the brand's commitment to providing productivity solutions to commercial construction with the release of their first cordless metal working tools.
Simultaneously, Hilti is continuing to grow its leadership stake in both fastening and firestop systems solutions. The new line-up also includes the market's most powerful cordless cutting tools, a battery-powered cordless fastening tool, BX 3-BT intended to help customers complete high quality installations safely and on time; and, the first preformed firestop solution designed specifically for metal deck construction, Top Track Seal CFS-TTS MD. 
The launch comes on the heels of introducing the world's first cordless breaker, the TE 500-A36. 
Hilti's new product releases include: