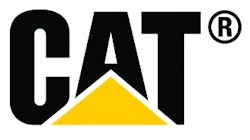 PEORIA, IL (June 17, 2011) – Caterpillar Inc. (NYSE: CAT) today announced plans to significantly increase its manufacturing capabilities and capacity for hydraulic excavators that will be produced at a facility now under construction in Victoria, Texas.
In August of 2010, Caterpillar announced that it would build the excavator plant in Victoria, investing about $130 million to open the state-of-the-art, 850,000 square foot operation. Work is underway at the Victoria site, and today's announcement includes plans for an additional $70 million investment in the Victoria area that will include another 200,000 square feet under roof. The added investment in Victoria will increase excavator capacity beyond the original plans and will include the addition of selected fabrication manufacturing for excavator production. This expansion of investment in Victoria also helps set the stage for potential future phases of growth.
"Based on our analysis of where customer demand is moving for excavators in the years ahead, it makes sense to increase capacity in Victoria now, so that we can better serve our customers," said Gary Stampanato, Caterpillar vice president with responsibility for hydraulic excavators. "In addition, we have also determined Victoria is the right location to produce selected fabrications for the excavators that will be assembled in this new facility."  
Excavator production in Victoria is expected to begin in mid-2012. Once fully operational, the new facility will more than triple the current capacity of hydraulic excavators produced by the company in the United States and would more than double the number of Caterpillar employees in the United States making excavators. Currently in the U.S., Caterpillar produces two excavator models at a facility in Aurora, Ill., where it also produces wheel loaders, soil and landfill compactors, wheel dozers and components. Once fully operational, the Victoria facility would produce a total of seven excavator models.    
"We continue to aggressively increase our excavator manufacturing footprint with investments like this as part of Caterpillar's long-term strategic initiative to remain the global leader in this industry," said Rich Lavin, Caterpillar group president with responsibility for construction industries.  
With 2010 sales and revenues of $42.588 billion, Caterpillar is the world's leading manufacturer of construction and mining equipment, diesel and natural gas engines, industrial gas turbines and diesel-electric locomotives. The company also provides services through Caterpillar Financial Services, Caterpillar Remanufacturing Services, Caterpillar Logistics Services and Progress Rail Services. More information is available at: http://www.caterpillar.com.