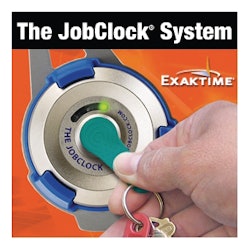 For the fifth time since 2006, ExakTime has been named on the Inc. 500|5000 list of the fastest-growing companies.
ExakTime earned its ranking in the Inc. 5000 list by posting a three-year growth rate of 61 percent from 2010 to 2013 and by growing its workforce in that time by more than 40 percent.
ExakTime CEO Tony Pappas cited strong performance in the construction market and ongoing enhancement of the ExakTime Mobile app as spurring recent growth for the the business, as well as significant expansion in the time and attendance company's enterprise and small business segments.
ExakTime, construction's time and attendance leader, is now a five-time member of the list, joining an elite group that includes names such as Intuit, Zappos, Microsoft, Jamba Juice, Timberland, Clif Bar and other notable alumni.
ExakTime was on the Inc. 500|5000 list previously in 2006, 2007, 2009 and 2013. The time and attendance company's ranking was #4,424 this year, up from #4,584 in 2013.