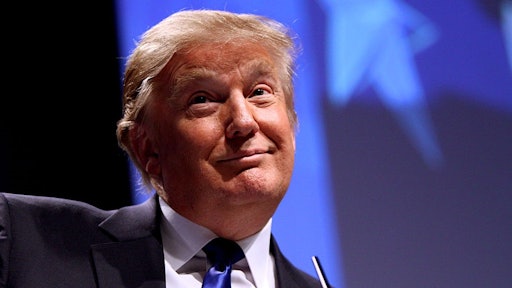 Gage Skidmore
President Trump has promised to unveil his proposal for an infrastructure package as soon as Congress passes an overhaul of the tax code. While the tax plan passed the House last week, it may take more time to clear the Senate.
The Trump administration outlined a sketch of the President's infrastructure vision in the spring budget request, but no more details have been revealed.
According to White House tech policy adviser Reed Cordish, the administration has a detailed, 70-page memo of infrastructure principles which, once finalized, will be submitted to Congress to serve as a building block to draft an actual legislation package.
(more on the latest progress on President Trump's infrastructure plan...)