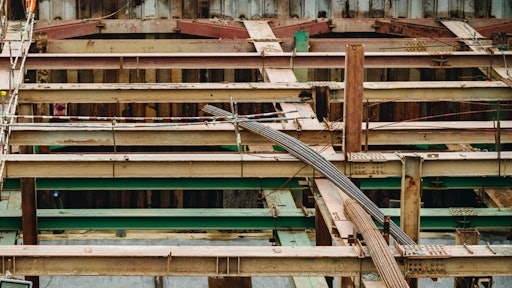 Photo by Tuân Nguyễn Minh on Unsplash
President Donald Trump has taken another step aimed at helping U.S. steel and other industries by calling for a broadening of Buy American requirements for federal government infrastructure projects and other purchases, Engineering News-Record reports. But Trump's desired changes in the domestic-preference policy would hinge largely on a not-yet-written amendment to existing government procurement rules.
According to Snips.com, Peter Navarro, a White House trade adviser, told reporters earlier this week that the order would reinforce the administration's "Buy American preferences" by requiring 95% of steel and iron used in federal contracts be American made. This follows a similar executive order Trump signed in January and comes a little more than a year after he initially imposed tariffs on imported steel and aluminum. Trump asserts the levies would boost national security, ensure well-paying jobs and help provide leverage in trade negotiations.
The new directive, signed on July 15, will note affect federal-aid highway work — the largest federally funded construction program — since it is covered by a different preference requirement.