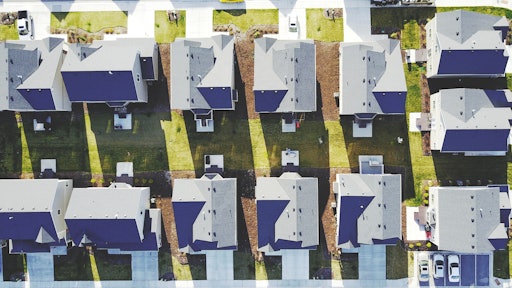 Photo by Blake Wheeler on Unsplash
The U.S. homebuilding industry's stable outlook will persist with the industry resetting at a new normal, according to a new report by Moody's Investors Service. This outlook comes despite six months of declining private residential spending for the first half of the year. Expenditures on new single-family homes are down a full 7.0% compared to the first six months of 2018.
Single-family housing construction starts for the first half of 2019 are 4.9% below the same period last year.
June US Construction Spending Stuns with its Steepest Plunge in Seven Months
Builder Confidence in Single-Family Homes Steady through Six Months of Decline
According to the new report, the stable outlook is maintained due to a stronger demand for affordable, first-time and entry-level homes, gradual improvement in new order trends throughout the year and continuously strong employment for the last 50 years.
These positive factors are balanced by slow revenue growth, remaining challenges of affordability and margin pressure as caused by less pricing power, more incentives and high costs, the report notes.
"We consider a strong employment environment – the most recent unemployment rate and unemployment claim figures showed the strongest conditions in nearly 50 years – to be one of the most important factors supporting the stable conditions in the housing sector. As long as wages and household real income continue to rise, the industry will continue to enjoy favorable fundamentals," says Natalia Gluschuk, a Moody's analyst.
Moody's outlook for homebuilding may also find support from the Federal Reserve's recent quarter-point interest rate cut. However, according to an article in The New York Times, "a sharp drop in mortgage rates hasn't provided much of a lift, and that could bode poorly for the Federal Reserve's efforts to shore up economic growth."
Economy Looks Solid; Here's Why the Fed Plans to Risk a Rate Cut Anyway
Moody's also maintains a stable outlook for the US building materials sector, supported by continued strength in construction spending. Key drivers include:
A likely rebound in income growth following a difficult weather year
Continued government funding of public infrastructure projects
The removal of steel and aluminum tariffs on Canada and Mexico
Strong fundamentals despite slow private residential construction growth and affordability concerns
"Our stable outlook for the building materials sector is based on our expectation of average organic operating income growth of about 6% over the next 12-18 months. This forecast incorporates pent-up demand from delayed 2018 construction projects, as well as continued growth from all three main end markets — public infrastructure, private residential and private nonresidential," says Grisela Bisono, a Moody's vice president and senior analyst.
Stronger Materials and Equipment Prices Boost Engineering & Construction Costs
US to Again Apply Tariffs to Mexican Fabricated Steel Imports