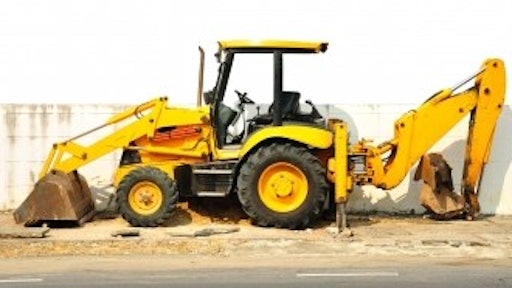 freedigitalphotos.net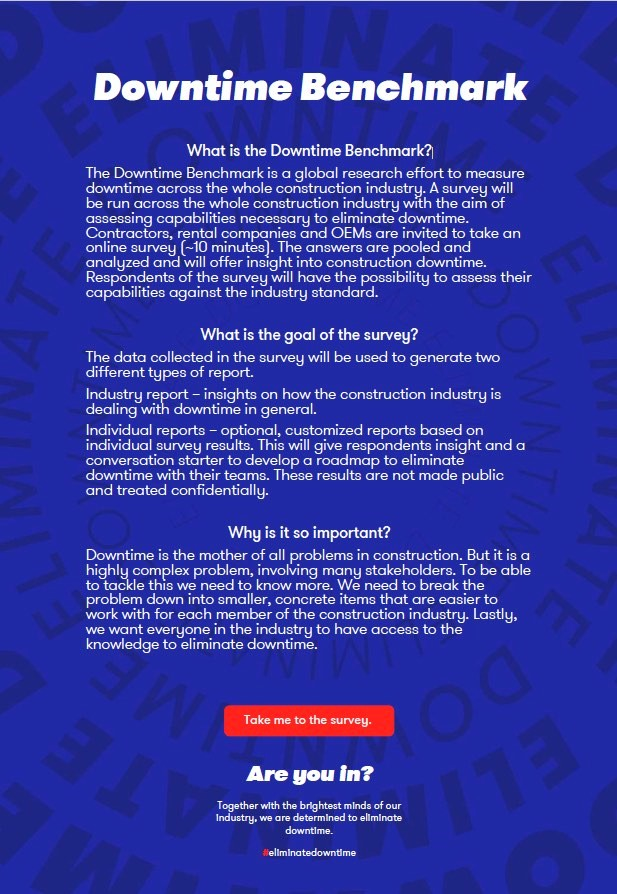 Downtime in the construction industry is a major problem across the globe, costing millions in lost days, machine call-outs and over-budget, late delivery of projects. The Eliminate Downtime Initiative, established by Trackunit to facilitate industry-wide collaboration in construction, announces the launch of the Eliminate Downtime Benchmark, designed for OEMs, rental companies and contractors. The global research undertaking will define downtime, provide the benchmark for organizations and gather real-world experience of the key causes of construction industry downtime. The effort is supported by the Eliminate Downtime Committee, providing their perspective and input.
The Eliminate Downtime Benchmark will provide the construction industry with a reference platform and define downtime from various industry perspectives to support individual organization's ability to formulate responses to the "mother of all construction industry's problems." It is designed to provide concise analysis of downtime against significant factors, including company size, performance, machine utilization, training capability and technology awareness.
The industry survey report, together with an individual report focused on the organization, will illustrate the business downtime score compared to the industry average and deep dive into the different dimensions,  including safety, training, technology, innovation, partnerships, sustainability and connectivity. Each individual report will include recommendations that organizations can bring to their teams and start a conversation on how to improve their scores based on the position against the industry average.
"We believe that this survey will make a massive impact in terms of the construction industry's understanding of downtime in all aspects of our industry," stated Søren Brogaard Jensen, Eliminate Downtime Lead at Trackunit. "With this knowledge, Eliminate Downtime enables wider conversations and joint developments will be initiated to heighten understanding of downtime and move forward with open processes and developments that will benefit the whole of the market, right through the value chain."
The Eliminate Downtime Benchmark Report will be presented at the 2020 Predict Summit, co-hosted with McKinsey & Partners, which will take place in Copenhagen, January 22, 2020. For more information on the Predict Summit, visit https://www.trackunit.com/company/eliminate-downtime/predict-summit-copenhagen/
For more information on Eliminate Downtime and how you can help our industry work better today, go to https://www.trackunit.com/company/eliminate-downtime/
Related content: Unique Event Reveals How to Beat Worker and Machine Downtime