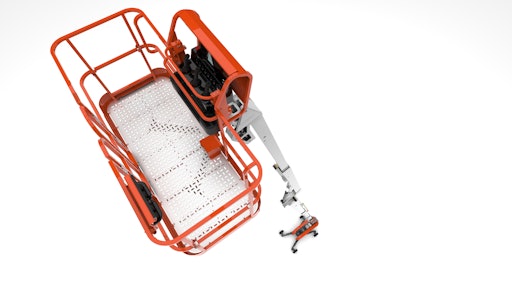 Snorkel
Equipment Today and its sister publication, Rental, had a chance to sit down with some of the top figures in the mobile elevating work platform (MEWP) industry to obtain insights on the latest trends in lift equipment and the impact on both the rental companies that frequently supply them and equipment end users. Following are excerpts from these conversations highlighting advances in both machine design and technology.
You can hear more of what each of these industry leaders had to say in the Digging Deeper series at www.ForConstructionPros.com/podcasts.
Q: Are you seeing a shift in trends in the aerial industry when it comes to height levels?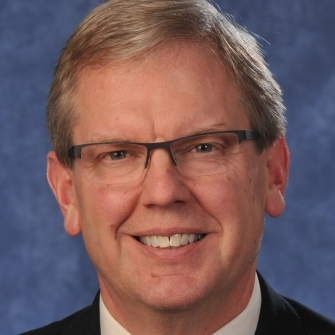 Frank Nerenhausen, president, JLG IndustriesWhen you think of booms and aerials, you automatically think of going higher in the air, and we're certainly guilty of that with our 185-ft. boom. But where we think there's an under-served need in the industry is actually under six meters (19 ft.). There's a lot of unnecessary injury that takes place with the use of ladders and I think all of us have seen someone standing on the top, reaching through a grid to do some work on ducting. That is dangerous. We want to stop that from happening.
So, one of the trends... in the aerial industry is low-level access machines that can provide safe access for workers below six meters. We've made investments in that. It started with acquisition of a small company in the UK called Power Towers, and we're expanding on that base in North America and elsewhere around the world.
Q: What types of products fall into that low-level access category for JLG?
There are a number of them and it depends on the application, but it will be one- or two-man devices. We have products like the Lift Pods that are based on mobility. They'll disassemble into three pieces; you can [place] them in a van and take them somewhere. Other devices have no electronics, no hydraulics. They'll stay on a jobsite and they use stored kinetic power to raise an individual up.
It is more purpose-fit for the work at hand and the height they need to go. But again, all are designed in that six meter and under space. I think anybody that's ever stood on the top rung of a ladder and had a drill in one hand trying to work with the other while the ladder is wobbling would really appreciate working on one of these low-level access products. It really provides a sense of confidence to focus on your job and get it done right.
Q: How does electrification and the automation of equipment fit into the aerial industry?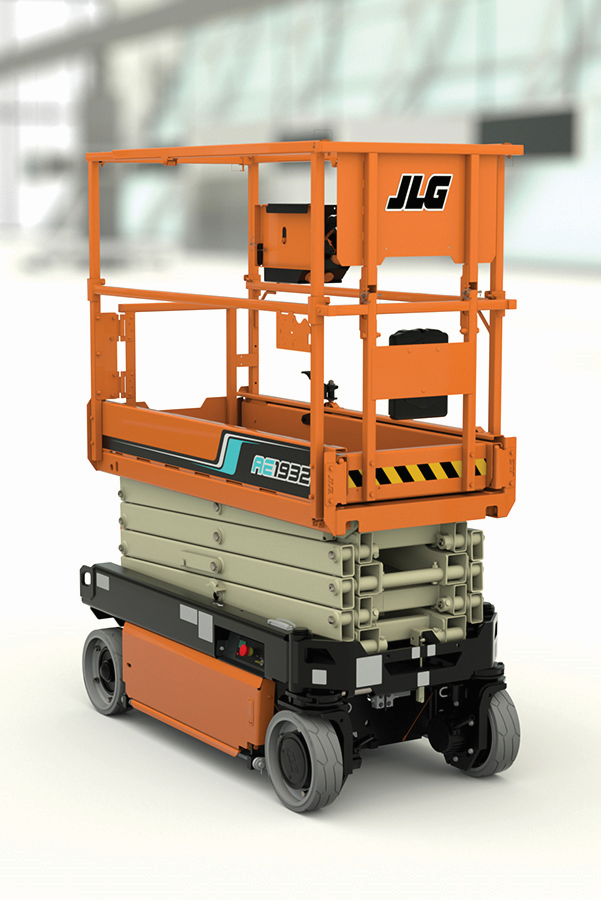 The JLG AE1932 all-electric Davinci Series scissor lift features optimized electric technology with a single lithium battery power source.JLG IndustriesElectrification and automation blend together. We're, I think, uniquely in a good situation to address both over time because as part of a larger company, we have work going on in other segments — the defense segments and our fire apparatus segments — that we can borrow certain components.
I think the real strategy here needs to be "moments of autonomy." If we get too far ahead of ourselves and look at fully autonomous machines to work on this idealistic jobsite of the future, we may miss out on good, solid improvements that could be accomplished by introducing moments of autonomy into the marketplace.
Mobile control is essentially a "moment." It's not a Level Five autonomous machine, but it's a step in the right direction that's digestible. As we get more comfortable with these types of control mechanisms, we can expand their use and get to the point where we have autonomous machines.
Electrification really enables some of that. Electrification can bring about fidelity in movement that allows a boom to react like a large robotic arm, whereas hydraulics may not have that level of fidelity. There's some interesting convergence between electrification and autonomy as a facilitator of one another as we move in the future. I think that's the way that the industry can best absorb it, as well.
Q: What is the Snorkel brand doing differently than other lift equipment manufacturers?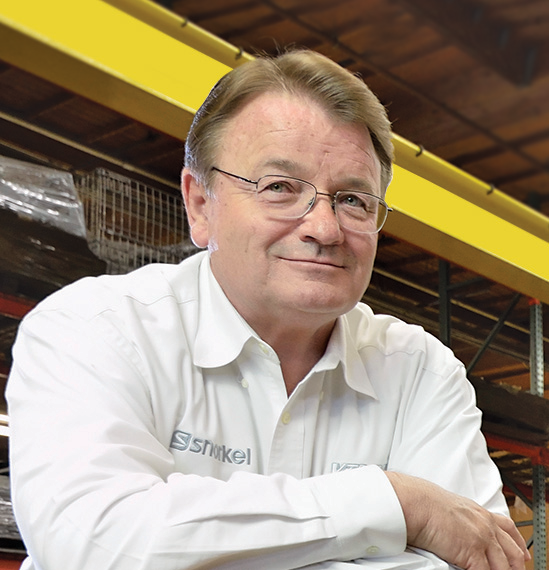 Don Ahern, CEO, The Ahern CompaniesEven before the purchase of Snorkel, my mode of operation has always been to go where the market hasn't been and to try to get on that leading edge. We could all just copy each other and keep building the same old products, but we see quite a requirement for people to go higher, wider (horizontal reach) and heavier.
Our 210-ft. [2100SJ telescopic] boom has a fifth-steer mode, which is completely horizontal, where the wheels will turn 90° and travel. We have a shorter wheelbase and tighter turning radius… and the machine can drive at its full height... We also have a 1,000-lb. capacity.
We have three of the world's biggest machines... not only the [2100SJ] but the 70-ft. scissor... It has full stabilizers and self-leveling and all the safety factors involved in that. But one of the real advantages to this machine is that it has really large gates on one side. So, if you have a 60-in. carriage on your forklift and a chunk of 12-ft. drywall, you can open these gates, set it right down in there and pull out and leave the materials on the platform.
Q: What other market trends are going to impact your product offerings in future?
We are offering the new 40-ft. electric slab scissor. We also have a 19-ft. where the stack is buried down into the chassis. That's a new patented feature we have on our 19-ft. scissor, which is all-electric, no hydraulics, and I think that's going to be the future. Many things are turning electric, not only lead acid electric, but lithium [ion] electric.
We're absolutely interested in low access, as well. With our existing push-around scissors at 6, 8 and 10 ft., and a 10-ft. and now the 13-ft. drivable is coming out, we'll be right there with ladder-less technology.
Q: What's ahead for the lift equipment industry?
You're going to see a huge paradigm shift in the next 10 years away from gasoline internal combustion engines. Ten years from now, you'll be lucky to see anything but a 25-hp engine with a generator on it. Everything will be electric. You won't see differentials and transmissions. You'll see wheel hubs and planetary gearboxes. The power will be in the wheels.
And there will be a lot of computerization. Machines are going to go places they've never gone before because of the programmability. We're going to see forklifts that are going to operate by themselves. We're already on the edge of that in some of our research… where you'll be able to program a forklift to hit a landing zone at 85 ft. every time.
We have something coming out next year that's going to involve those 85-ft. forklifts that are going to allow us to go higher and higher, and I don't think 85 ft. is the end. With some of the technology that we're playing with right now, the sky's the limit.
Q: What trends are driving change in the aerial segment?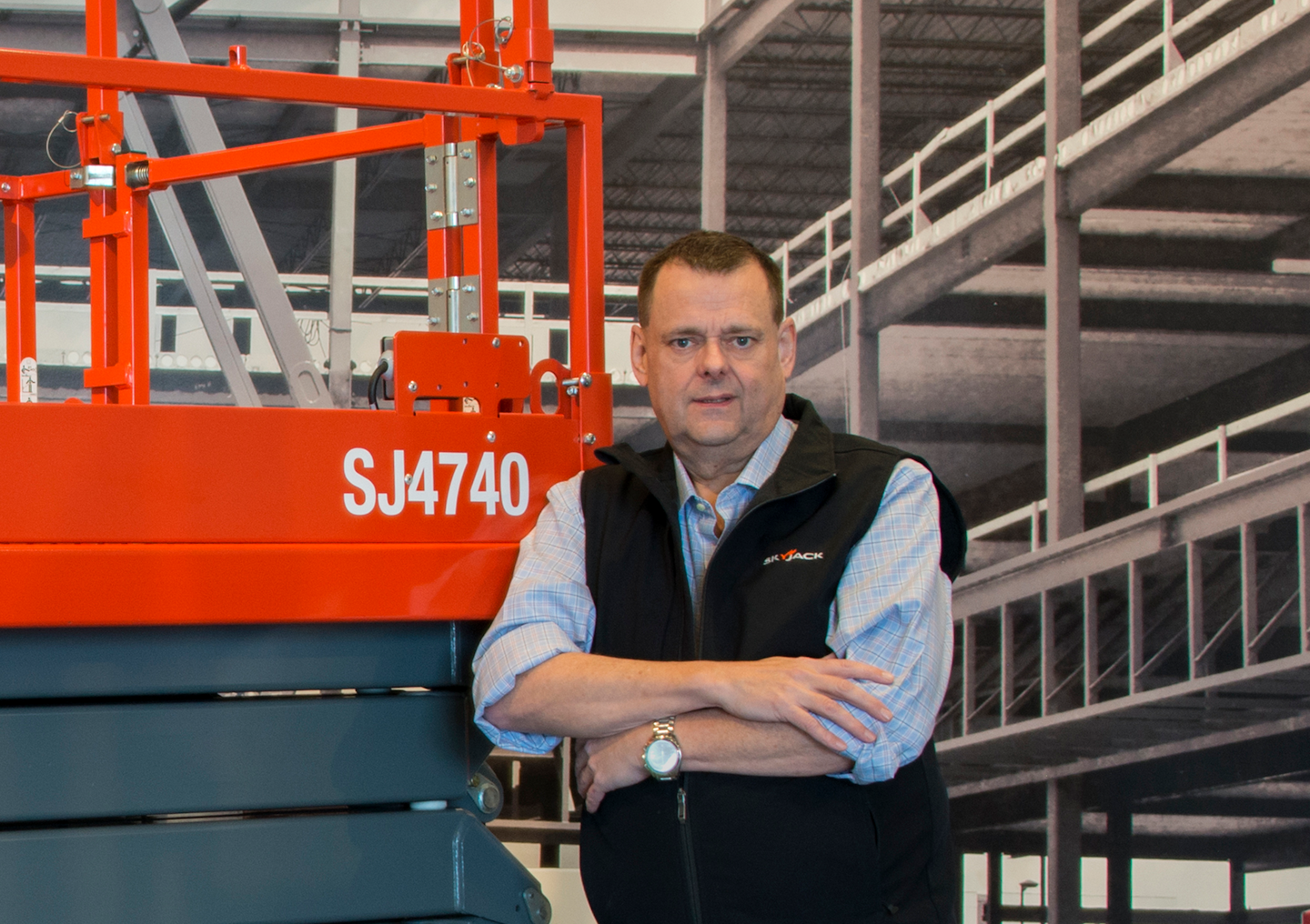 Malcolm Early, vice president of marketing, SkyjackEarly: You will probably see [growth] at the lower height end of the scissor market. We've seen some new entrance there into the sub-19-ft. area. We're also starting to see some of the impact in the boom side with new power sources, whether they be hybrid or electric.
We can talk a little bit about the idea of the lithium ion battery in a DC scissor. Ultimately, I think the technology is right, but it's an economics issue. Once the cost of that type of battery gets to the right level, I think you will see some changes there.
Over the last two to three years, I think the aerial industry has really started to adopt telematics... Adoption rates in the large national businesses are particularly high, though they're not as insignificant in the independent sector with some of the smaller companies.
With some of the new developments in the way that the telematics technology is put to use, I think that's going to adopt as quite a trend. It's not just about a box on the machine for the sake of a box; the box has to do something that saves the rental company money or makes them more productive in terms of getting machines out quicker to customers.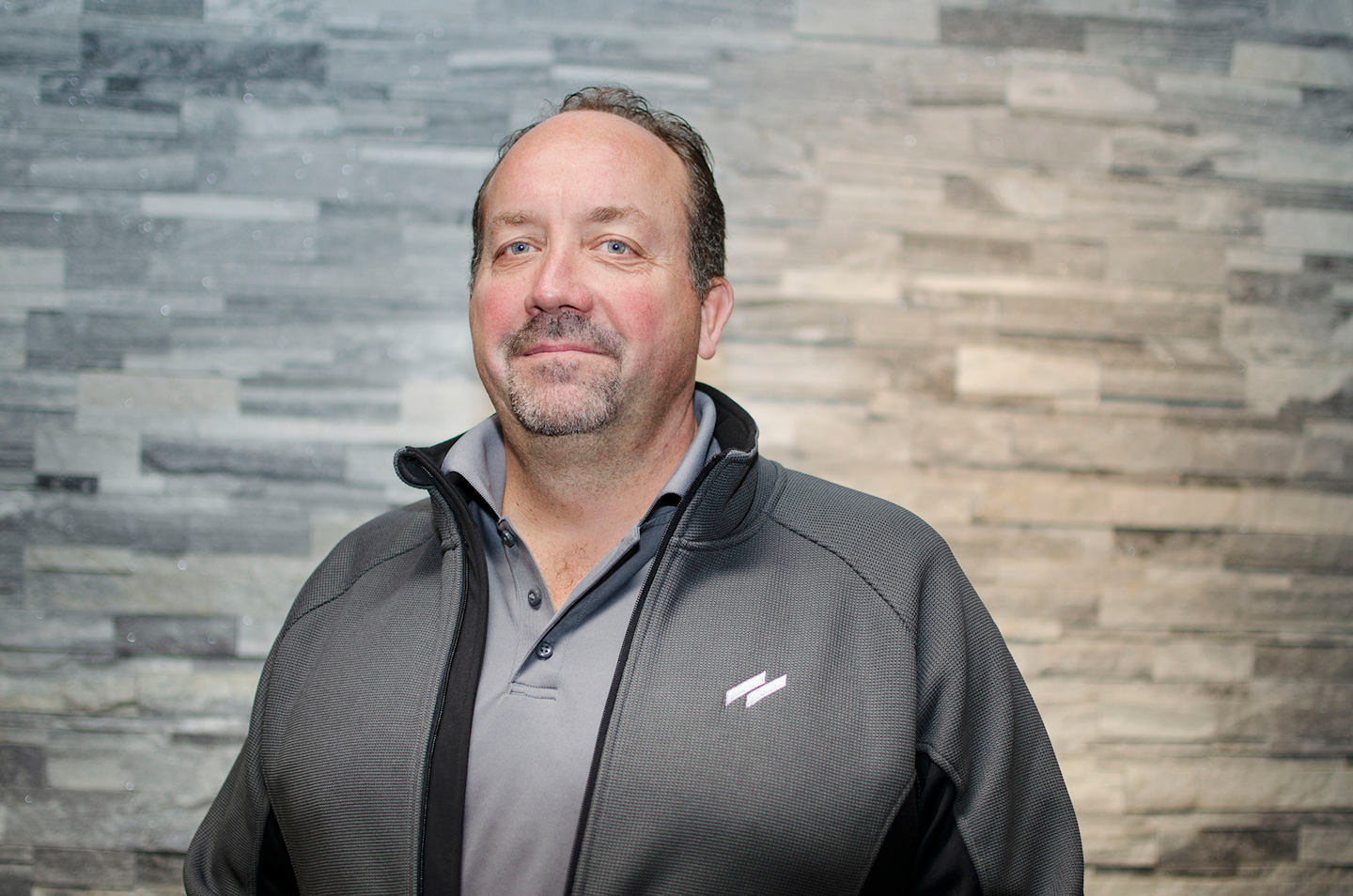 Ken McDougall, president of SkyjackMcDougall: The level of sophistication in the rental business and embracing the use of data and predictive analytics can greatly increase the ROI... when properly applied with the right data, which now is more accessible every day. And that's how we are really going through our suite of products, by not just putting stuff out for the sake of it and listening to our customers about things like batteries. How can we help provide them a solution that will ultimately save them money, and then hopefully guide them to us as their provider?
The more data that's there, the more people start to embrace the fact that it's there to be used, the better off everybody is. It's not a GPS tracking system just for asset recovery, although it is important for that; that's only the tip of the spear, so to speak.
Early: When some of this data comes out, you will see that there's a lot more data in the machines that can help make decisions that we didn't know about, or that we just talked in terms of "hunches" before. We found in some of our research, and in things you'll see in our future products, that some of those concepts and ideas... that are "sacrosanct," the data may prove otherwise. That would be quite revealing.
Q: What is the incentive to invest in today's lift equipment?
Early: The ANSI standards are promoting and bringing the design standards of aerial work platforms to a common level around the world. When it comes to technology, productivity drivers are key.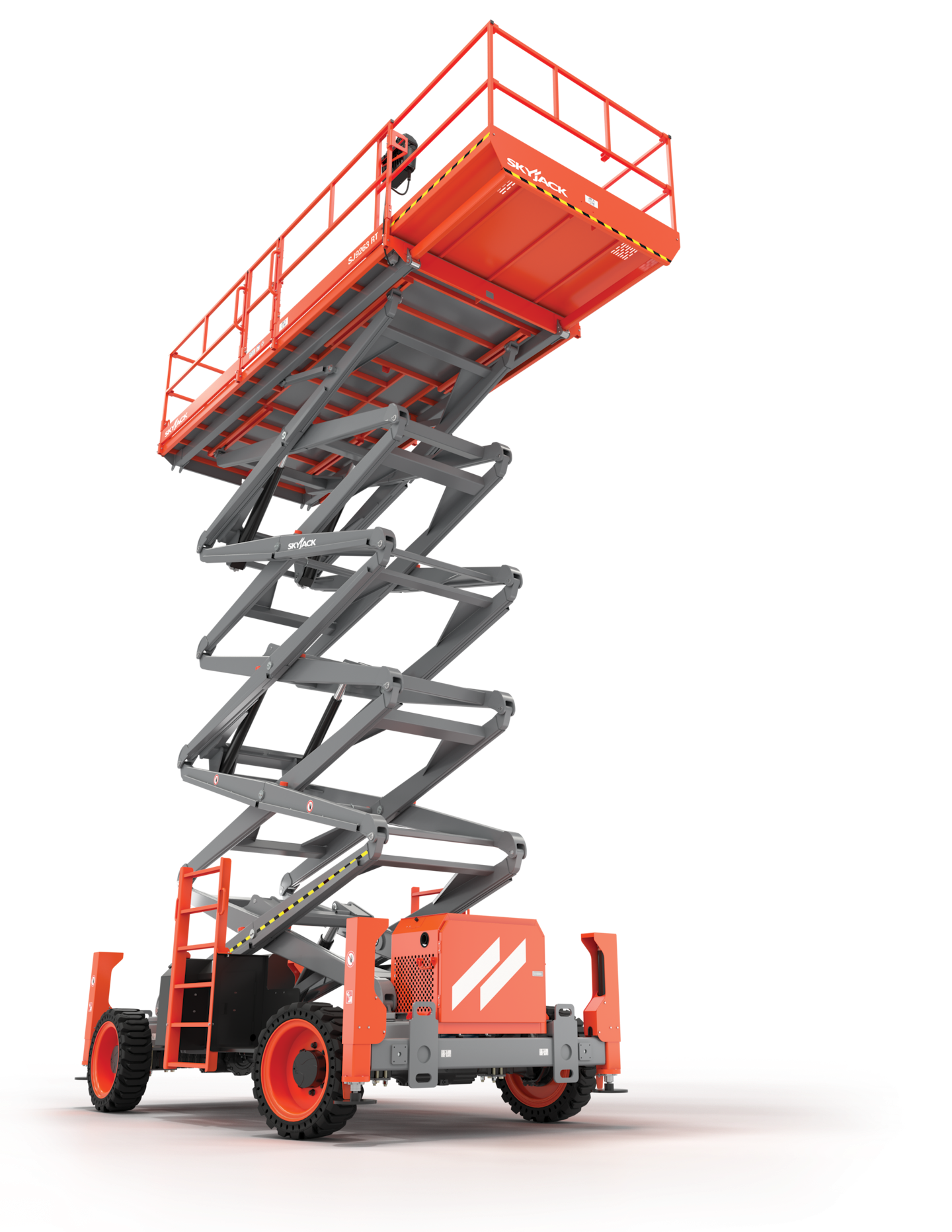 Skyjack's SJ9263 RT Full-Size Rough Terrain Scissor Lift is the company's highest reaching scissor lift to date.Skyjack
It comes down to relatively simple things... One call out to an engineer per week or per month or per quarter [is] going to cost you $150, and sometimes there may be two calls to find out what's wrong and then come back with the parts — so now you're up to $300. The technology we have now can say, "The fault is X." The engineer doesn't have to come out, so you save quite a lot of money; or the fault requires part Y and the engineer doesn't have to make two trips.
One of the things that we're finding as an organization is that while we're very familiar with the equipment... things that we will be more cognizant of is how the rental industry works as an operation from day to day... We need to develop the technology that matches the operational needs.
Q: What major trends have impacted the aerial industry?
Matt Fearon, president, Genie - Terex AWP
In order to comply with the [new ANSI] standards, we had to make a lot of machine changes. We saw it from the very beginning as an opportunity to innovate. And one of the things that we continue to promote with our engineering team is purposeful innovation.
By looking at the standards, we could see that there was an opportunity to build in more sophisticated control systems. [Those improvements] allowed us to meet the ANSI standards and provide some functionality that we didn't have before.
The other big technology that is evolving rapidly is the use of telematics. We looked at the control systems that we have in our machines and used it as an opportunity... to innovate with that and build in more capability for our telematics.
As we get telematics on the machines, it's going to allow the companies that choose to embrace the technology to manage their fleets more efficiently. It can also help them reduce service calls and eventually get them to a position where they can do predictive maintenance. All that is going to take time. You have to dedicate resources to it; you have to take the information and distill it down into actionable information.
Q: What are some of the biggest challenges with telematics?
Some of the biggest challenges lie in being realistic and pragmatic about how much data your organization can digest and how much data you can distill down to actionable information. Storing the data is easier, the sensors are becoming less and less expensive, the storage of data is becoming cheaper — so you can easily overwhelm your entire organization with data.
I think everybody understands that and they're quickly whittling it down to what pieces need to be focused on. It's a learning curve that all of us are going through, but that's going to be the first challenge — figuring out what you do with all of this information.
All of our booms, scissors and telehandlers come with telematics and a three-year subscription. All you have to do is log into our portal and the things that you can look at are impressive. They'll help people take that first step of understanding what's available and trying to use it.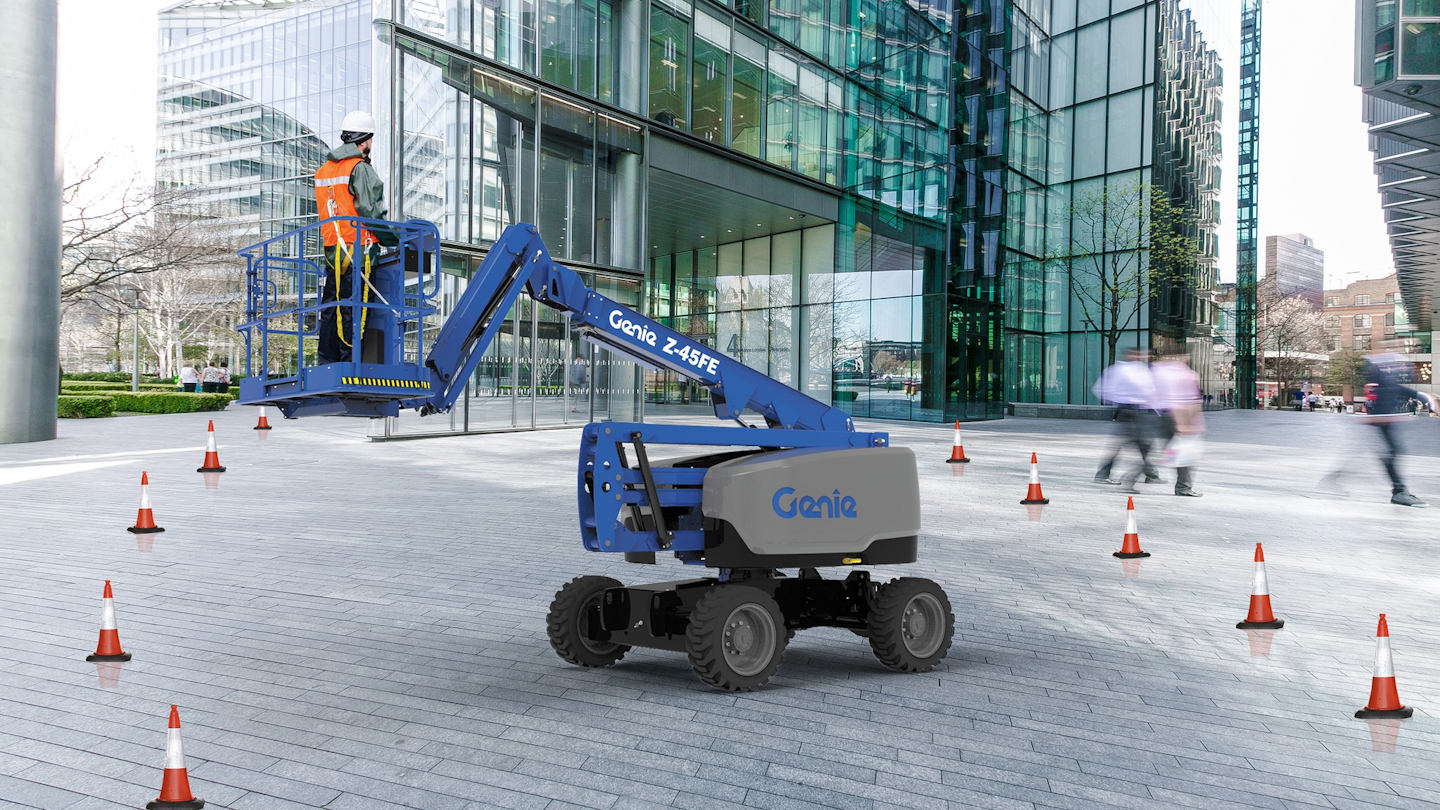 The Genie Z-45 FE hybrid boom lift combines the power and performance of 4WD diesel machines with the quiet, clean efficiency of 100% electric power.Genie
Q: What other advances are ahead?
The big thing that I think that you're going to see continue to evolve is electric and hybrid technologies. With electric drive, the cost of the components is becoming much more affordable, so you can put electric drive systems into a broader population of the machines. The pull is going to continue for hybrid machines as we get to where the performance... is as good or better than diesel machines.
The hybrids have the electric drive technology in them. There's also noise benefits... you can just flip it on to full electric mode and it's completely quiet.
You look at all of the advantages and the fact that we're getting the cost down to the same as a diesel machine, and then you start to look at the amount of maintenance and repair on electric vehicles vs. a diesel-driven machine, and everything adds up to there's going to be a pull from the customer base on more hybrid electric drives.
The customers that have purchased our FE products understand there's really not a lot of downside at all. With these machines, they have the full performance. Everybody thinks that a big 50-hp, 60-ft. machine is going to outperform a hybrid machine with 25 hp. Not true. If you take it in the mud and you watch it perform, the hybrid can do everything that diesel can. If you consider the reduced maintenance and noise, it just adds up..
Q: Where do you see the aerial lift market headed?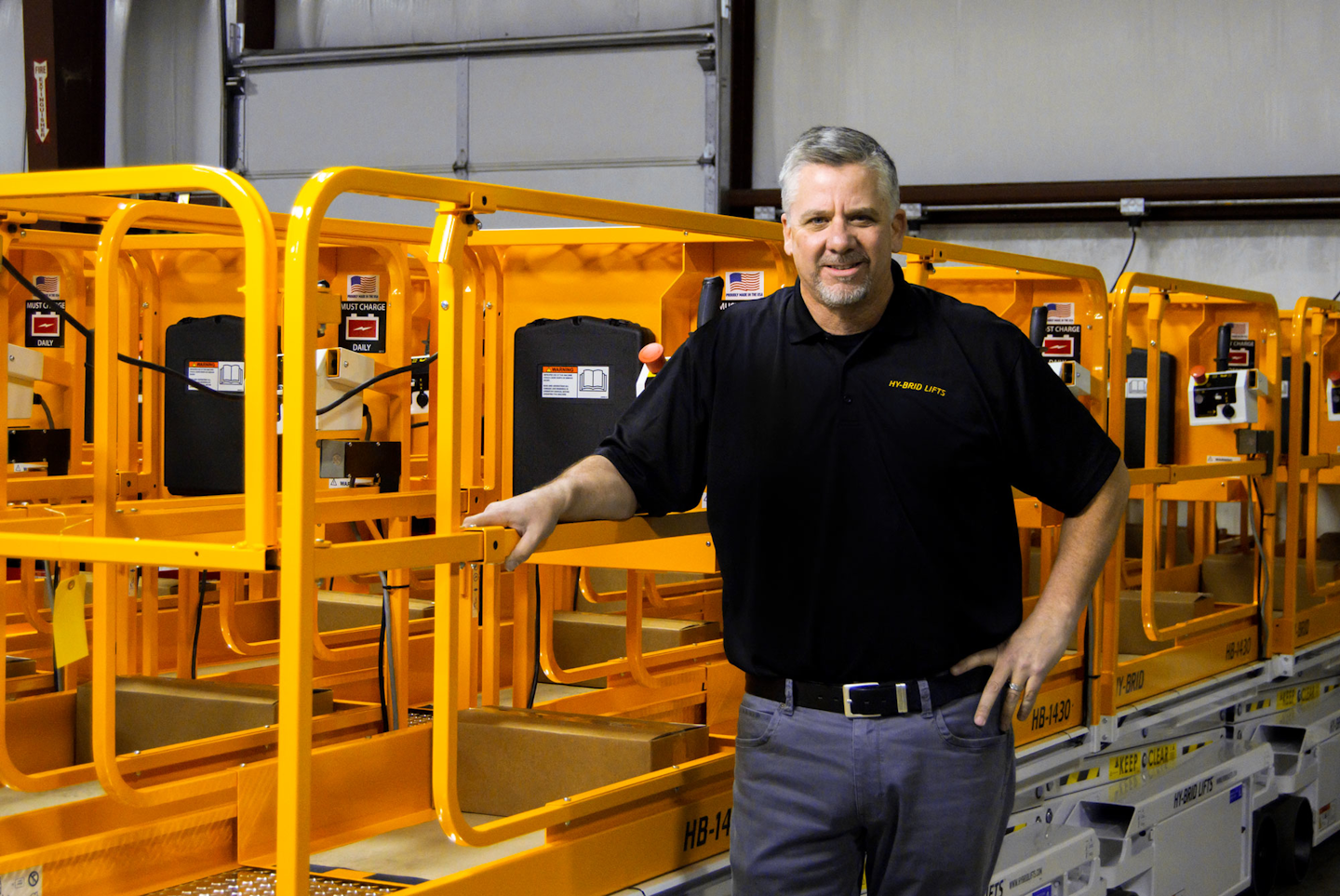 Terry Dolan, CEO, Hy-Brid LiftsThe market continues to expand into small units that [are] non-self-propelled, which we refer to now as part of our Push-Around Series, targeted at replacing ladders on jobsites. We've seen a pretty sharp transition with a lot of contractors globally focusing on it. Now, in the U.S. and Canada, we're starting to shift from ladders to these push-around lifts that [make] somebody working at height a lot safer.
As a company, we really want to define the low-level access space. We are redefining it with more maneuverability, easier serviceability and a more productive machine. [We've entered] into the 19-ft. space again, which is very crowded, but in a much different way... We created the lightest weight 19-ft. scissor lift in the marketplace... Our [PS-1930] was designed with a base that the scissors sink into, so in its stowed position, [it] is only 75 in. tall. You also do not need to have fold-down rails, which is an inconvenience on the jobsite
[The 19-ft. lift] weighs 1,950 lbs. with a stowed height of 75 in. tall and a lift capacity of 650 lbs. But it's only rated for a single person. A lot of these lifts will be rated for two people. We went with one because in research that we did throughout 2019, 80% of the time with 19-ft. scissor lifts, it's only a single person in the platform.
Q: What technology enhancements are we like to see in lifts?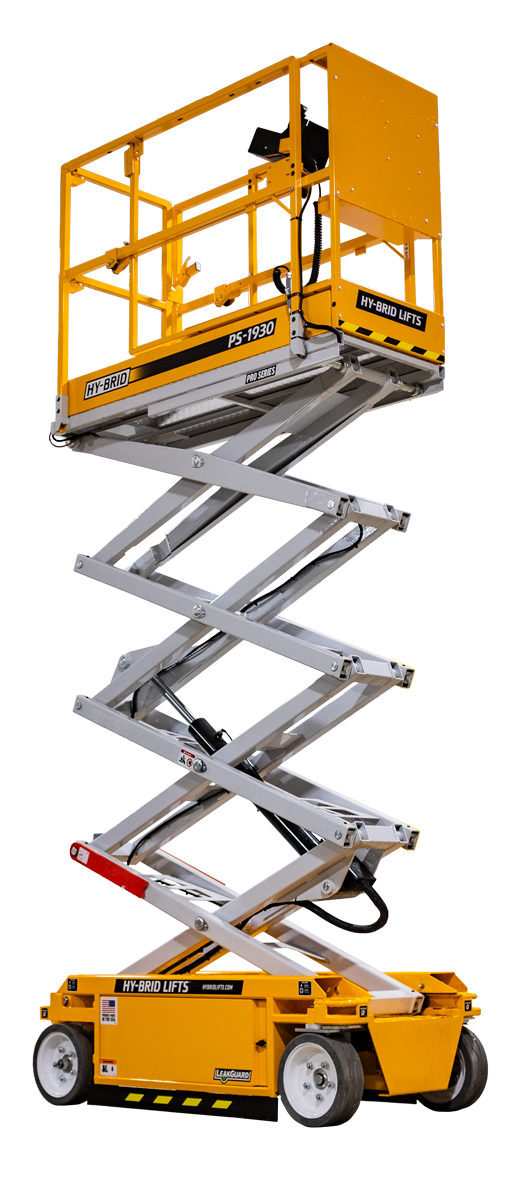 Hy-Brid Lifts' 19-ft. PS-1930 scissor lift offers unique features such as a light weight, non-fold-down rails and a 75-in. stowed height.Hy-Brid LiftsMore intelligence to the operator. [On] prior machines, a lot of them up in the operator's platform were simple controls that raise, lower, drive and steer. You're going to start to see efforts to provide more information to the operator at height.
For instance, in our new Pro Series, we've introduced new upper controls that we refer to as intelligent controls. Intelligent controls will provide the operator a visual for remaining battery life. Before, the only way to see the battery's charge was on the side of the machine at the base...
One of the biggest challenges for machines like electric scissor lifts is the battery and battery charging. Rental companies are doing service calls because the contractors call them up because the machine isn't operating even though they had it plugged in all night to charge. But unfortunately, they had it plugged into the powered platform instead of the charger.
Now with telematics, the dealer should be able to pull up that unit and see what's going on with it. That is going to be a fantastic tool for rental companies to manage their units and help contractors utilize the product better. 
Companies in this article