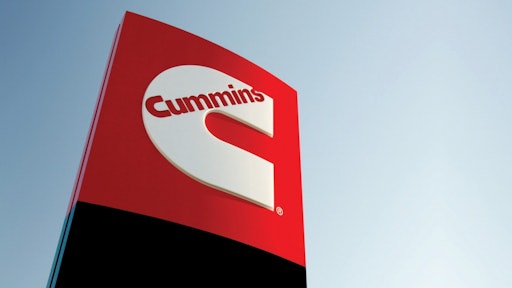 Cummins announced that it will lay off 2,000 employees at the top of the new year in response to market conditions.
The company currently employs 62,000 people and the cuts will account for nearly 3% of its workforce.
It is unclear what jobs will be eliminated at the time of this publication however Cummins did say that the layoffs will involve exempt employees, so union workers will not be affected.
"As we communicated to our employees last week, demand has deteriorated even faster than expected, and we need to adjust to reduce costs. We have already taken several actions in response to declining revenues. This includes reduced discretionary spending across the company, several global efforts to optimize our operations, voluntary headcount reductions, and we continue to align production with demand at our manufacturing facilities," the company said in a statement.
"Unfortunately, we must do more to reduce costs because the downturn is happening at a sharper pace than we experienced in the previous two cycles. We are going to reduce our global workforce by approximately 2,000, which we anticipate completing by Q1 2020. We understand this is incredibly difficult for those directly impacted and for all employees across the company," the statement continued.
Last week, Cummins shared its plans to generate profitable growth driven by leadership in the design, manufacture and support of powertrain technology.
"Our leadership in powertrain technology has been instrumental in driving strong returns for Cummins shareholders," Tom Linebarger, Chairman and CEO, said at the meeting. "Cummins has continued to advance its diesel and natural gas powertrains while we have increased our focus on battery and fuel cell technologies, providing customers with the products and support for all of their powertrain needs."