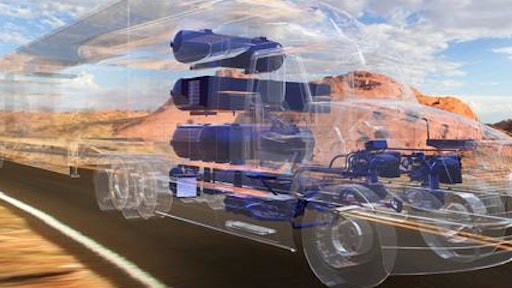 Toyota Motor North America revealed "Project Portal" -- a hydrogen fuel cell system designed for heavy duty truck use at the Port of Los Angeles. The zero-emission truck proof of concept will take part in a feasibility study examining the potential of fuel cell technology in heavy duty applications. The study will begin this summer and contribute to the Port's Clean Air Action Plan, which has dramatically reduced harmful emissions from operations at the Ports of Long Beach and Los Angeles since 2005.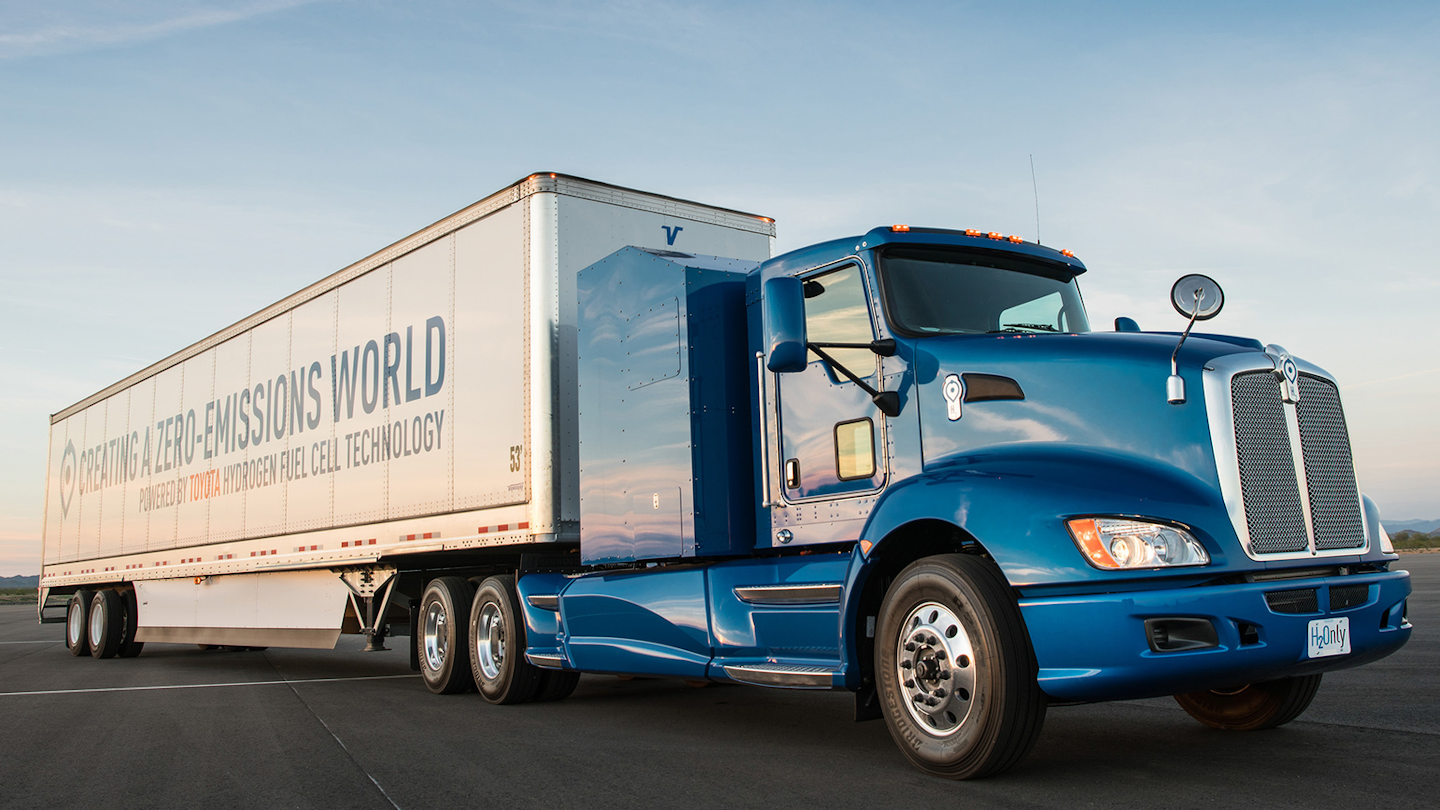 The Toyota Project Portal truck carries two fuel cell stacks, taken directly from Toyota's Mirai fuel cell car, behind the cab. The fuel cells power a motor that makes 670 hp and 1,325 lb.-ft. of torque.Toyota"As they did with the Prius and the Mirai, Toyota is taking a leap into the future of technology. By bringing this heavy duty, zero emission hydrogen fuel cell proof of concept truck to the Port, Toyota has planted a flag that we hope many others will follow," said Mary D. Nichols, Chair, California Air Resources Board (CARB). "CARB will be following the progress of this feasibility study with interest, as we look to develop the best mix of regulations and incentives to rapidly expand the market for the cleanest, most efficient big trucks to meet the need for dramatic change in the freight sector."
Project Portal is the next step in Toyota's effort to broaden the application of zero-emission fuel cell technology that can serve a range of industries. It is a fully functioning heavy duty truck with the power and torque capacity to conduct port drayage operations while emitting nothing but water vapor. Heavy duty vehicles make up a significant percentage of the annual emissions output at the Port of Los Angeles, and the Portal feasibility study may provide another path to further reduce emissions.  
The Project Portal platform is designed to provide the target performance required to support port drayage operations. The truck generates more than 670 hp and 1,325 lb.-ft. of torque from two Mirai fuel cell stacks and a 12kWh battery, a relatively small battery to support class 8 load operations.The concept's gross combined weight capacity is 80,000 lbs., and its estimated driving range is more than 200 miles per fill, under normal drayage operation.