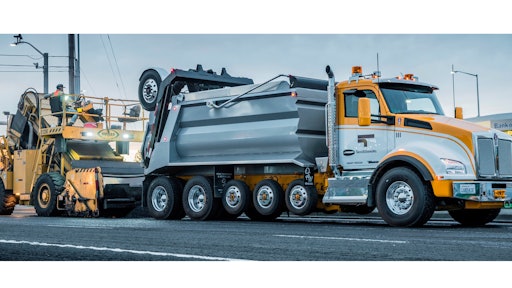 The minimum age for a commercial driver's license (CDL) is 21 years. U.S. Secretary of Transportation Elaine L. Chao, Nebraska Senator Deb Fischer and Congressman Don Bacon announced this week the launch of a pilot program by the Department of Transportation to permit 18-to-20-year-olds who possess the U.S. Military equivalent of a CDL to operate large trucks in interstate commerce.
"This program will allow our Veterans and Reservists, to translate their extensive training into good-paying jobs operating commercial vehicles safely across the country, while also addressing the nationwide driver shortage," said Secretary Chao.
The program was directed by Section 5404 of the Fixing America's Surface Transportation (FAST) Act. Drivers in the pilot program will be sponsored by participating trucking companies.
The program is slated to run for three years, and the safety records of the drivers will be compared to the records of a control group of drivers.
Complete information on the pilot program and the related information collection is scheduled to be published in the Federal Register on July 5, 2018; an advance copy is available on FMCSA's website at https://www.fmcsa.dot.gov/under-21-pilot-program-frn
Before the pilot program can officially commence, the Federal Motor Carrier Safety Administration is required by Federal statute to allow a public comment period, followed by the agency's published responses in the Federal Register.
For complete information on USDOT's Veteran transitions programs into the civilian careers, visit https://www.transportation.gov/veteranstransportationcareers.