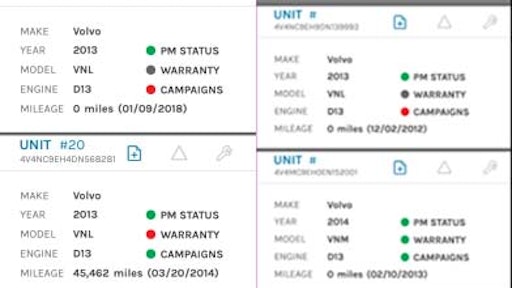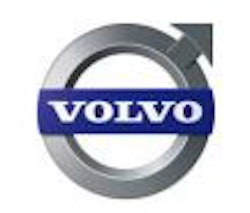 A new mobile app now puts the real-time functionality of Volvo's ASIST service management platform in the palm of Volvo truck operators and fleet managers hands. 
Volvo ASIST is a web-based tool that allows customers to monitor vehicle status, receive electronic estimates, approve repairs, issue purchase orders, and communicate directly with Volvo Trucks' North American dealer network. With the power of the platform literally in the palm of their hands, key decision-makers can now communicate while on-the-go directly with dealer service personnel and Volvo Action Service agents at Volvo's Uptime Center, facilitating faster decisions and greater vehicle uptime.
The ASIST app is designed to help users stay connected to their assets, allowing them to see exactly what's happening with their trucks, including estimates, repairs and schedules. It's literally Volvo ASIST in a portable, pocket-sized format."
Paired with Volvo Remote Diagnostics, ASIST provides real-time communication between the driver, the truck, the service manager and the 24/7 Volvo Action Service uptime team. The integrated system helps drivers avoid unexpected downtime by offering a range of proven diagnostic services and benefits. As a result, trucks can more quickly get back on the road.
"If you're out on the road and Remote Diagnostics, Volvo's enhanced proactive diagnostics, identifies an engine, transmission or aftertreatment issue, it will automatically create a case in ASIST and Volvo Action Service agents will find the nearest Volvo dealership or authorized repair center," said Makki. "ASIST app users will receive Remote Diagnostics case updates in real-time, giving them the ability to react to case updates quicker. Fleet managers can also use the mapping feature to pull up the precise location where the fault code occurred."
The app's communication features mirror the ones ASIST customers use via their laptops and desktops. Accessing ASIST through a tablet or smartphone makes it even more convenient to request service, manage schedules, check warranty coverage, schedule preventative maintenance, and monitor repairs from start to finish.
The Volvo Assist app is available for Apple and Android mobile devices and is offered free to new truck purchasers and subscribers of Volvo Uptime Services. Customers simply download Volvo ASIST from their app store and set up an account using their ASIST account credentials.