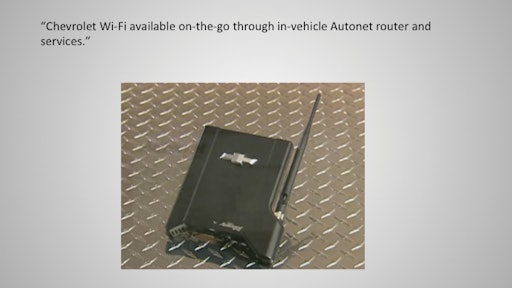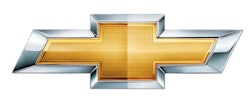 Chevy WiFi powered by Autonet Mobile delivers high-speed Internet service to the 2012 Chevrolet Silverado, transforming it into an on-demand mobile office.
Autonet is a dealer-installed system that provides full Internet access for multiple users inside and within a 150-foot radius of the truck, using a laptop, smartphone or other WiFi-enabled device. Suggested retail price is $399.
Chevy WiFi requires no special hardware, can support several devices at once and is designed to provide uninterrupted Internet and video streaming. Passengers may use it while the vehicle is in motion and drivers may use it when parked. Autonet Mobile provides the router, which runs over 3G and 2.5G cellular data networks, as well as the monthly service.
A variety of apps are available for purchase. Find My Car tracks the location of your Silverado so you know where it is at all times. With a Geo Fence, you can define multiple virtual geographical areas to ensure vehicles follow approved routes. If a designated boundary is crossed, a notification with a time, date and location stamp will be sent to you. Content Filtering allows you to block users from accessing objectionable content over the Chevy WiFi powered by Autonet connection. Content is blocked by both URL and by the actual content on each page making the Web a cleaner, safer, place for you and your children.
Chevy WiFi can be purchased and installed at Chevrolet dealerships. For timely responses to fleet-related questions, join the GM Fleet and Commercial Customer Service LinkedIn group.
Companies in this article