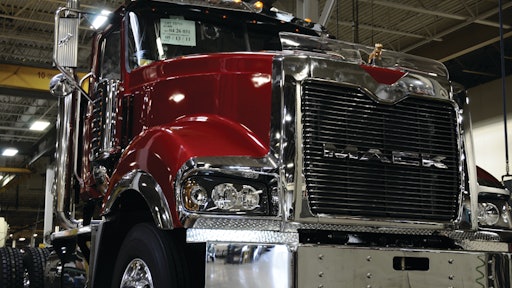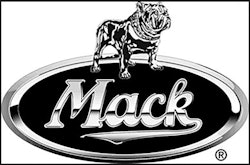 GREENSBORO, NC – The National Geographic Channel will premiere its episode of Ultimate Factories featuring Mack Trucks, Inc. on Saturday, January 14 (8:00-9:00 p.m. ET/PT). The hour-long episode will take viewers behind the scenes, showing start to finish what it means to be Built Like A Mack Truck. A heavy-haul Titan by Mack takes center stage as its Mack MP10 engine (top rating of 605 hp and 2,060 lb-ft of torque), rugged Cornerstone chassis and air-ride equipped cab come together.
"Filming a show about Mack trucks was definitely one of the coolest gigs I've had," said Ultimate Factories associate producer Francis Cordero in her blog about the episode. "There are hundreds of people involved in the making of this truck in three main facilities. We filmed at all three locations, the first at the Macungie Assembly plant where the trucks drive off the line. The second facility was the Powertrain center where the Mack engines are made. The last location we filmed at was the Customer Center where Mack trucks are test driven on a closed course."
Ultimate Factories is produced by National Geographic Television for the National Geographic Channel.
Mack Trucks, Inc., part of the Volvo Group, has provided customers with innovative transportation solutions for more than a century. Today, Mack is one of North America's largest producers of heavy-duty trucks and MACK trucks are sold and serviced through an extensive distribution network in more than 45 countries.