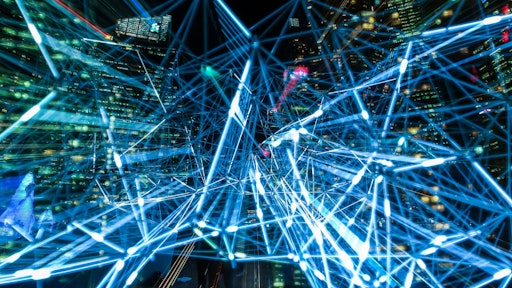 Pixabay
Each year, the June/July issue of Asphalt Contractor focuses on technology. While this can be a tough subject for a lot of construction business owners to come to grips with, it's a conversation they ultimately need to get familiar with if they want to be successful.
By 2030, the worldwide market for construction services is expected to grow by 85% to $17.5 trillion. This will present huge challenges, both in ensuring a sufficient supply of skilled labor as well as with the adoption of these new technologies to drive efficiency and innovation. Fortunately, "Big Data" has the potential to provide solutions to these issues, if the trend towards ongoing collaboration between the industry and tech development continues.
The idea of harnessing big data is to help your business gain more insight that gives you the power to make better decisions in your daily operations. Construction business owners not only have the potential to access significantly more data but by properly analyzing it, they can draw practical project conclusions.
Here are five data-driven tools asphalt contractors should look into for continued growth in 2020 and beyond:
1.      Automation Software
Things are happening very quickly at your asphalt plant and automated processes and controls are helping to keep everything under control. This also means that data regarding your plant operations is being collected hundreds of times each minute. Forward thinking asphalt producers know there is value to be found in analyzing this data and should invest in their internal data collection, analytics and decision-making processes (e.g. hiring data specialists, integrating new data sets into their own internal platforms) to act upon data insights in a timely and effective manner.
2.       BIM
In order to advance our current way of building roads we need to improve innovation, reduce construction risks and map out the entire life cycle of the roadway and Built Information Modeling (BIM) can help. BIM for Roadways Can:
Provide a digital representation of the physical and functional characteristics of an infrastructure asset
Aids in the process of developing a precise. data rich, virtual 3D representation of existing and proposed elements belonging to programmed construction projects
Serve as a shared knowledge resource for information about the infrastructure asset
Provides collaboration for various stakeholders at different phases of the life cycle of an infrastructure asset
3.       Telematics
Telematics systems and GPS technologies are not new to the industry, but their widespread adoption is. Telematics helps improve fleet operations in many ways but none more important than how these systems help to eliminate machine downtime. By having machine monitoring ike telematics on your equipment, the operator can see when they a problem and here they need to check to get it fixed. In the past, troubleshooting a problem without this information would lead to larger blocks of downtime.
Telematics also assists with a proper maintenance schedule which helps contractors achieve production and quality goals while also providing a safe environment for the crew.
4.       IoT
Like telematics, the Internet of Things (IoT) in construction helps keep devices connected and constantly feeding information, not just to stakeholders and workers, but also to other devices and objects needed for the completion of any project. Project stakeholders can use that info to make better, more informed decisions about the likelihood to impact project success and meet key performance indicators.
5.       Machine Automation & Robots
Despite advances in machine automation and robots, roads will continue to be built by humans for the foreseeable future. In 2020, the story will not be technology replacing the workforce but technology empowering the workforce to do their jobs better. Contractors will continue to search for solutions that are employee-friendly and unobtrusive. With the skilled labor shortage showing no signs of slowing down, companies will turn to technology to do more with fewer resources and will continue to hire and train employees to incorporate technology into their work.
At the end of the day, data provides big organizational value and with construction companies facing more challenges today than ever before, now is not the time to shy away from these tools that can help transform your business for the better.  
Has your company dipped a toe in the new data-driven waters? Let me know at jlombardo@acbusinessmedia.com