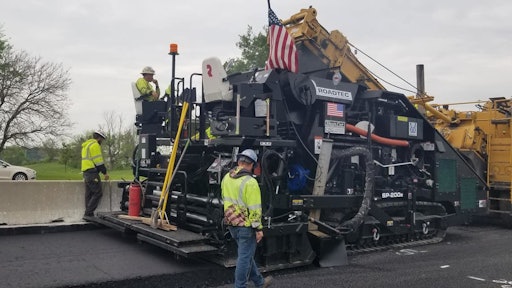 James Whittington/Facebook
Infrastructure has been at the forefront of the conversations in Washington, much to the delight of the road building industry. What's concerning about the chatter however, is both the disagreement about what Biden's American Jobs Plan should include and the lack of how to pay for it. The Biden Administration has placed a Memorial Day deadline on a framework for the plan which has Congress scrambling to come to some agreement.
Contrary to popular belief, Senator Shelley Moore Capito (R-WV), ranking member of the U.S. Senate Committee on Environment and Public Works, said that Congress is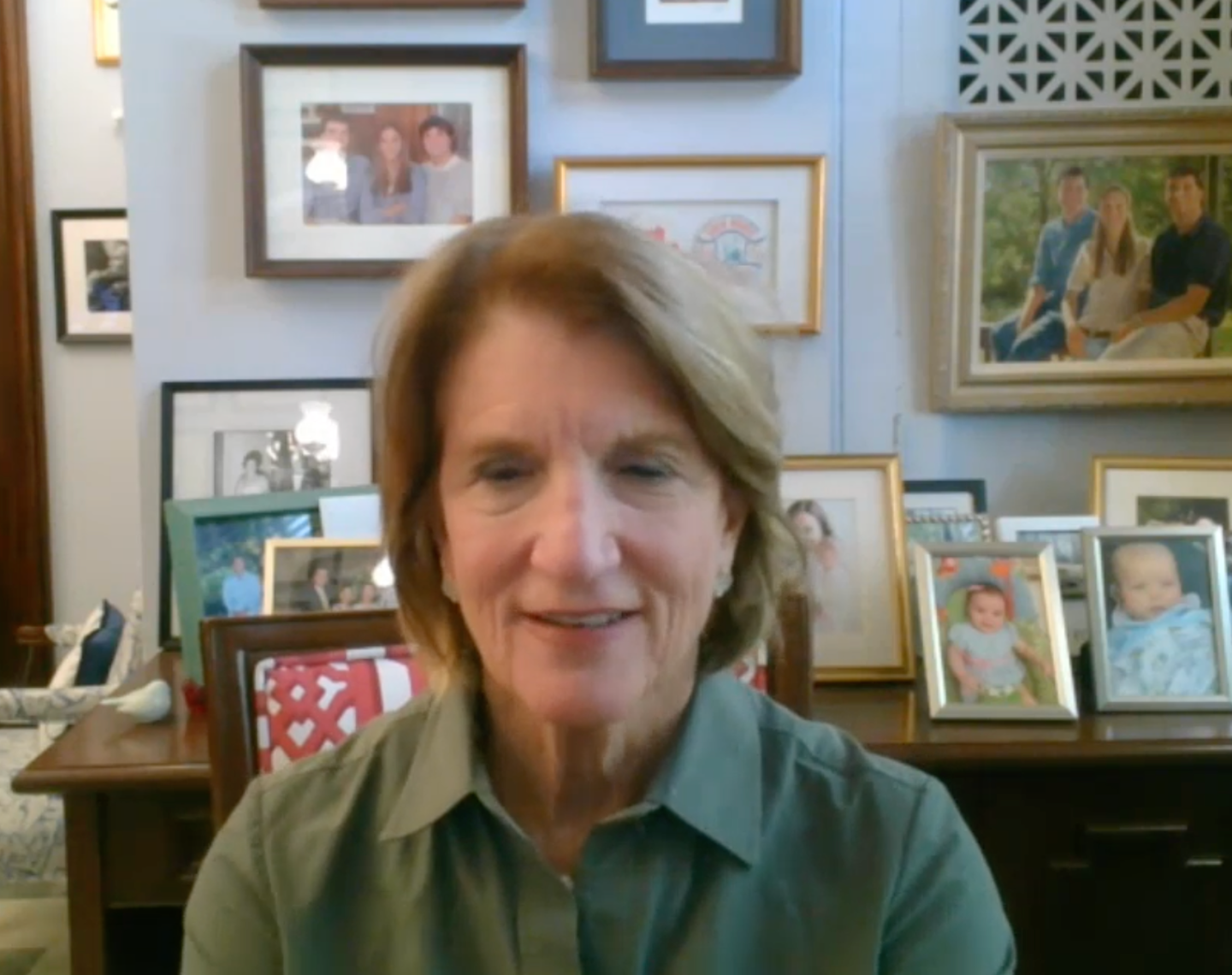 Senator Shelley Moore Capito (R-WV), ranking member of the U.S. Senate Committee on Environment and Public WorkTCC Fly-In working together in a bipartisan way to get this done. 
"We are working together on certain things. We want to get it as right has we possibly can,"  Capito said during the 2021 Transportation Construction Coalition (TCC) Fly-In. "We want to make sure the plan has the right focus and the right physical framework. Solid core infrastructure should be included in this plan. That includes road and bridges, wastewater, transit, rail, airports and broadband."
On top of passing sweeping infrastructure legislation on a bipartisan basis, Congress also needs to provide framework for a new surface transportation authorization bill which expires September 30th of this year. 
Capito and Senator Tom Carper (D-DE) indicated we may see mark up for a new surface transportation bill by next
"What I've seen in this bill is what people in the construction industry have asked for," Capito says. "Give flexibility, give permitting relief in terms of time, give a robust formula for funding to have flexibility in planning and make sure our highway dollars are being spent as wisely as possible."
The overall package is expected to be a 5-year $400 billion plan and Carper emphasized there will be a climate title added to the legislation. 
The legislation would increase investment for federal highway programs by 32 percent and would attempt to expedite project delivery through new streamlining provisions. Other notable provisions in the bill include:
Potentially waving the traditional state match for federal aid highway projects by giving the U.S. Secretary of Transportation the authority to increase the federal cost-share to 100 percent through Fiscal Year 2023.
Establishing a new program and modifies several existing programs to promote infrastructure resilience.
Setting a goal of two years to issue a record of decision under the National Environmental Permitting Act.
Lifting the cap on Private Activity Bonds from $15 billion to $45 billion.
Establishing a national pilot program for a vehicle miles traveled road usage charge.
Next Steps
Biden and Congressional leaders are pushing forward to come to an agreement on the policy. The next steps will be determining how to pay for it. 
"Policy needs to drive the numbers," Capito adds. "Since we haven't decided on a policy, we are still deciding on how to pay for it. We are looking at innovative ways on how to pay for this. We are looking at user fees and repurposed COVID dollars," Capito added. "If and when we get to a bipartisan agreement with the President, the surface transportation bill would fold in to that."
Carper said the bill when it comes out next week "will not be perfect."
"Reporting out a bill is not the last step, it's just the next step," he said. "We need to reconcile the difference and produce legislation the President will sign in to law that can be implemented for our country. This legislation should not be a blue state or red state legislation, it's for the United States. By doing this, we will come together and strengthen our economy and put our people to work."
Carper said the toughest part of this reauthorization will be figuring out how to pay for it. 
"We have debates about how to pay for things and I want to approach it from these principles," he said. "Our roads highways bridges are in desperate need of help and it is all of our responsibility in the government and in the private sector to provide that help. Next, we can't continue to put these bills on our nation's credit card. We need to pay for them and things that are worth having are worth paying for. Those that use roads, highways and bridges have an obligation to help pay for it and there's a way we can do that that's fair and equitable."