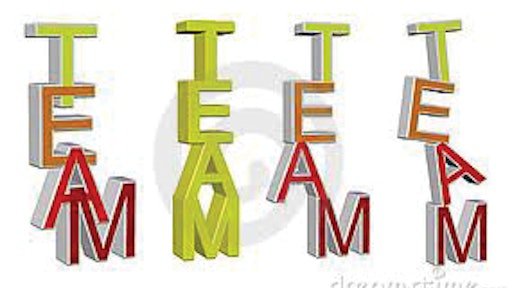 I've just returned from Scottsdale and the annual NAPA meeting. As always, it was a great time for learning, networking and getting inspired.
Mountaineer Alison Levine, the keynote speaker on the first day of the meeting, has survived extreme environments and climbed every well-known mountain in the world including Mt. Everest (she did that one twice). She had a very pointed message – that you can't do great things without a good team. She might have made it to the top of the mountain, but her team helped get there.
Another speaker, business guru and author Jim Collins, offered a message focused on building a great business that endures. After his session, we enjoyed a roundtable with industry leaders. During the roundtable, all these leaders emphasized that there are many ways to take your company from good to great, but in order to get there, you need the support of a good team.
Here are some tips from Barry Maher, an expert in leadership, management, sales and communications, for bringing out the best in your team.
Treat your employees the way you treat your most important clients, which means respect and courtesy and taking the time to build rapport. It also means getting their input before making decisions and getting their buy-in afterward.
Don't expect team players if you haven't made it a team sport. Too frequently, managers demand teamwork then set up situations that destroy team spirit. If I don't win when the team wins, I'm not on the team.
Help employees feel better about themselves. There are few things in life more rewarding then helping others grow and succeed. Bringing out the best in people makes those people happier.
Speak softly and carry a big carrot. Concentrate on the "what's in it for them," and the "what's in it for you" will take care of itself.
Some of these motivators might not work for your younger employees. Many younger workers, while wanting to work, want great flexibility in when and where they work. Older workers want that flexibility too; however, younger workers will not only talk about wanting it, many will leave an organization after a short period of time if they find the contractor not bending to their desires. Older employees may stay around longer and just live with it.
Today's younger generation will be your employee pool for the next 20 to 30 years. While some will adjust and conform to your company, many will continue to challenge your thinking and strategy. Here are some tips from Brad Humphrey to incorporate into your strategy.
Spend increased time upfront on orientation and training. Start by documenting the processes your company uses to complete work. Write down the steps involved with completing any particular process. Orient a new employee to your company and vision. If you don't have a company vision statement, mission, objectives and goals, get one. Your existing employees would appreciate that information too.
Spend more time following up with younger workers. Whether you coach them personally or assign a more experienced employee to coach the younger workers, this effort will result in greater loyalty, appreciation for your company and faster job results from the new employee.
Create detailed job descriptions and the measurements for success. Take the time to describe on paper what a job requires in terms of skills, capabilities, knowledge and experience.
When correcting, stay calm and show how it's done through demonstration. Younger workers are big hands-on learners. Show by example what is the right way to perform a task. Take advantage of mistakes made on the job and turn such opportunities into field learning classes.
All these efforts will build and strengthen your team. A perfect example of how a good team will help you get the job done can be found in the article, "Rapid Response Paving in Sissonville." After a gas explosion tore apart an 800-foot section of I-77, crews from West Virginia Paving and American Asphalt had traffic flowing again in less than 15 hours.
"You can't do a job like this without good employees," says Chet Rodabaugh, paving manager for West Virginia Paving. "Everybody stayed calm and positive as things changed from minute to minute. We had a good crew that was committed to getting the job done."
Surround yourself with the right people and support them, and watch as your good company becomes great. I'll leave you with this quote from former basketball coach and player Phil Jackson, "The strength of the team is each individual member. The strength of each member is the team."