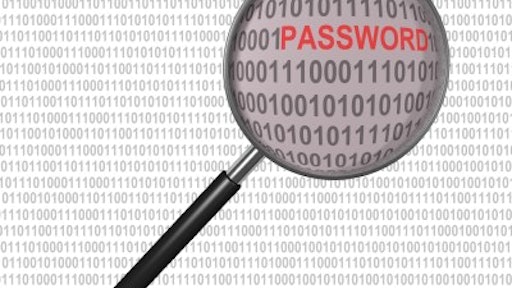 We're all aware of identity theft and taking precautions to protect ourselves, money and our personal lives. But as a business owner, have you consider the possibility of corporate identity theft and the effects it may have on your business?
In the inaugural Constructor Monthly e-newsletter from the Associated General Contractors of America, Brad Mueller, CLU, and Scott B. Tracy, CPA, of CliftonLarsonAllen LLP, take a look at steps to safeguard your corporate identity.
The rise in the use of technology for everyday business has helped open the door for corporate identity theft, the authors say. And the results: ruined credit, financial liability and a ruined reputation. Unfortunately, someone looking to steal corporate info might not always be a stranger. While we don't encourage distrusting your employees, the authors caution that a disgruntled employee could pose a danger in this situation as well.
The first step in protecting your company is to know the possible sources a theif could use to steal information. Credit cards are a key element but they aren't your only concern. Mueller and Tracy say that an identity thief could obtain corporate information from easy access to file storage or from documents thrown in the trash rather than shredded.
But it's not just financial information corporate identity thieves may be interested in. Mueller and Tracy suggest business owners be aware of the following:
Unprotected logos and company graphics being used to create fake documents or web pages
Fake emails appearing to be from a trusted source to collect personal and corporate info
Fake websites used to gather personal and corporate info
This information isn't meant to scare you into paranoia, but it is an opportunity to make yourself more aware and in tune to the possibilities.
While prevention may not always work 100%, Mueller and Tracy say doing nothing should not be an option. The first step to preventing corporate identity theft is to have a plan. Have a plan that covers what you and your company will do to prevent identity theft and a course of action if someone does obtain your information. Here are other steps Mueller and Tracy suggest:
Improve awareness - make sure all employees, customers, vendors and subcontractors are educated on the possibility of corporate identity theft. Let them know that you are working to keep their information safe just like they are hopefully helping to keep yours safe.
Have someone in charge - if possible, have a point person keeping an eye out for suspicious activity in regards to corporate info.
Write policies down - create and write down policies for use of company technology and information.
Implement controls - incorporate information security in every area you can and randomly test to make sure your controls are working.
Hardware and software - keep software up to date. Also, focus on hardware around the office: door and file cabinet locks, shredders, etc.
Monitor - keep an eye on accounts for suspicious activity. Consistently monitor activity to make sure if something happens you can catch it before it gets out of hand.
A stole corporate identity can be devastating to your business. If you are careful and concerned about your personal information you should be just as cautious protecting your company as well.
Read Mueller and Tracy's full article "Safeguarding Your Corporate Identity" in AGC's Constructor Monthly.