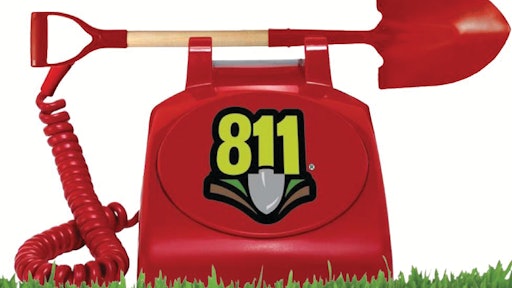 Safety has to be a priority for construction workers, and calling to locate utilities prior to digging should be a must for every job. The Common Ground Alliance (CGA), an association focused on reducing damages to underground facilities in North America, is hoping August 11 (8/11) will serve as a natural reminder of the importance to call 811 before you dig - no matter the size of the job.
Recent reports from CGA show that every three minutes someone will dig and hit an underground gas, electric, communications, water or sewer line. The reports also show that calling before you dig can decrease the odds of hitting a utility line to less than 1 percent.
How does calling 811 work? According to CGA, callers are connected to their local one-call center, which notifies the appropriate utility companies of the caller's intent to dig. Professional locators are sent to the requested digging site and mark the approximate locations of underground lines with flags, spray paint or both.
Contractors must also keep in mind that each state may have specific rules and regulations regarding digging.
Get more information about safe digging and when to call on the Call811 website.
(Video: Five Steps to Safer Digging...)