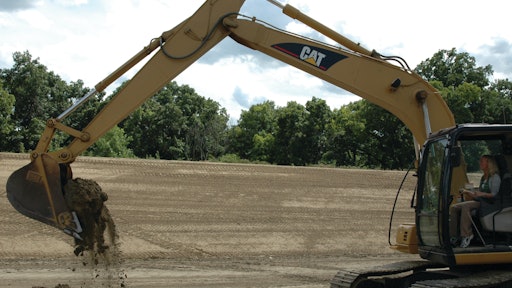 It's no surprise that over the last few years the economy has been a driving factor influencing construction equipment ownership. Many contractors have been repairing and holding onto machinery longer. Many contractors have migrated from buying new equipment to buying used.
If you're in the used equipment buying (or selling) market, what should you be looking for before purchasing a used machine? Do you know what signs may indicate you proceed with caution or what might be a red flag for the purchase?
Perfection Machinery, a company that has been buying and selling used assets for the last 50 years, suggest construction contractors look for these seven sign when inspecting and buying used equipment.
1. A no-start engine, or an engine that hardly starts with lots of smoke
Dealers may make all sorts of reassuring explanations: ''Oh, you know, it just needs a little this or that and it will be up and running.'' If you can't test it, stay away from it - even if the price is dirt cheap. That is, unless it's sold with a solid warranty, which can be rare with used machinery for sale under $20,000. When you test, chances are you aren't familiar with the kind or model of machine, so take your time, have the seller explain all the controls, and make sure you try every speed and movement. If it's really cold then expect some smoke.
2. Leaking fluids under the machine
Make sure you check along a backhoe loader and the cylinders. Also make sure to check all the hoses or arms.
3. Coolant in the oil or oil in the coolant
This is a sign of an engine that will cause nothing but wasted time for you.
4. Anything seized
Chances are if it was seized it wasn't well cared for.
5. Welds on the backhoe, loader arms or buckets
Machinery constantly gets beaten up until it breaks, and then it's welded. A weld is never as straight or as strong as the original steel, plus the hard abuse may have caused other trouble that you won't notice at first glance.
6. Strange noise or incorrect behavior of the brakes/drivetrain
Some external brake discs can be replaced by the owner at a low cost, but a repair in the rear differential can cost so much that you'll have to scrap the machine.
7. Excessively loose bushings/pins or any signs of bad maintenance
Machinery lasts long, and depending on your budget you may be looking at equipment anywhere from 20 to 30 to 40 or more years old. After such a long career, the remaining value depends on whether the machine was abused or used normally and whether it was maintained properly.

Bonus Tip: Go for the most popular models of popular brands. It makes it a lot easier to find parts, manuals and advice. How many of each brand/model you find on websites like http://www.machinerytrader.com tells a lot about how easy it might be to fix them. Being able to find parts at a reasonable cost will make the difference of having a piece of equipment for years or scrapping it after a season.
The above tips were provided by Perfection Machinery with help from ContractorTalk.
Additional articles on purchasing used equipment:
How to get more value from your used equipment
Unearth Opportunities of Used Equipment