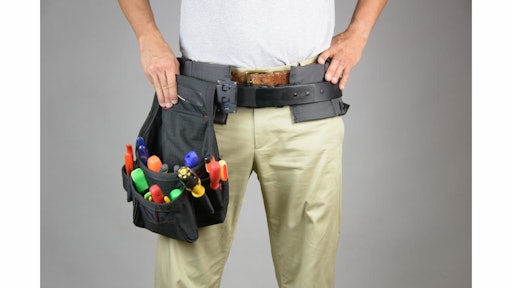 Continuing the countdown of the 12 Days of Construction Christmas...
On the third day of Christmas... gift#3 TrakBelt360 Tool Belt
The TrakBelt360 is a rotating belt and pouch system that provides easy access to gear but also features added safety measures. It is made of military-grade resins and fabrics to remain tough on the jobsite but also breathable and water resistant. The sliding track allows the wearer to adjust the pouches and tool holsters 360 degrees in either direction. The belt is also compatible with competitor's add-ons.