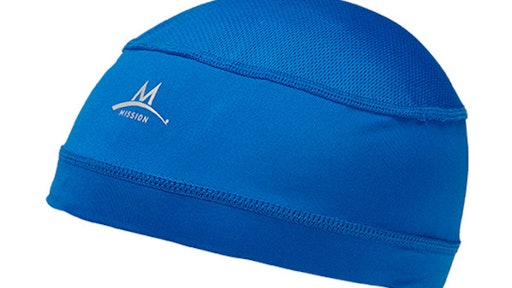 Continuing the countdown of the 12 Days of Construction Christmas 2015...
On the sixth day of Christmas... gift #6 Mission Athletecare Cooling Helmet Liners
While it may be cold out now, the majority of the construction season is spent outside in the hot summer weather. Keep cool on the jobsite with the Mission Athletecare Cooling Helmet Liners.
Soak the liner in water, wring it out and then snap it in the air to activate the cooling properties. The new proprietary cooling material is designed to custom form to the head and maximize cooling by absorbing moisture and perspiration into the fabric core where a radiator-like fiber circulates water molecules and regulates the rate of evaporation to create a prolonged cooling effect.
The Cooling Helmet Liner features UPF 45 sun protection, is chemical free and is available in six colors.
Mission Athletecare offers other cooling gear including the Enudracool microfiber cooling towels; cooling headbands, bandanas, hoodies, arm sleeves and more.