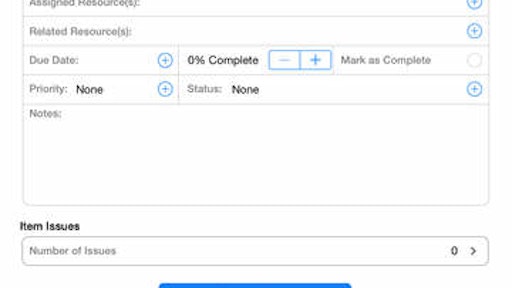 Mobile app: OnSite Punchlist
Developer: UDA Technologies, Inc.
Cost:  Free with ConstructionOnline Account
Available on: Apple and Android devices
Create, organize and manage detailed project punchlists with the OnSite Punchlist mobile app. Designed to work with an existing ConstructionOnline account, the app provides comprehensive item recording across multiple projects. It also allows users to assign resources to punchlist items.
ConstructionOnline is a free web service allowing contractors share plans, project documents, change orders, estimates, schedules, photos and more with other stakeholders.
App features:
Track issues with priority and status assignment
Set due dates
Arrange punchlists with folders
Attach photos and videos to punchlist items