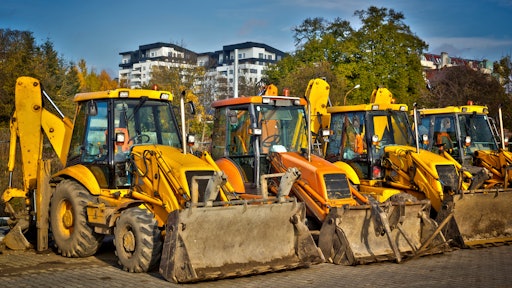 I recently came across an article about a heavy equipment training program through the Idaho Transportation Department that aimed to train veterans, women and minorities to help fill the skilled labor shortage in our industry.
After reading the article I had two thoughts: "This is great," and "This is not nearly enough."
Let's take a look at the positives first.
The program was funded with a $198,000 Ladders of Opportunity grant from the U.S. Department of Transportation. The grant allowed the Idaho Transportation Department (ITD) to provide the training program for free. Participants received three weeks of hands-on experience with heavy equipment.
People who are currently unemployed may not have the financial means to take a training or certification class that requires them to pay. A free course gives them the chance to gain or improve their skills making them more marketable to construction contractors looking to hire.
Perhaps what I love most about this Idaho program is how it got construction contractors involved. The article compared the class to the NFL combine. Contractors were invited to watch how students operated the construction equipment during the course.
"Rather than sitting in front of an interview panel, applicants are placed in real-world work scenarios and experience day-to-day job functions," Jake Melder, ITD's public affairs specialist said. "If the contractor likes what they see, they are welcome to hire new employees on the spot."
As a contractor how great is that? You get the opportunity to see a potential employee in action. Not only can you see how well they handle heavy equipment, but you have the chance to see what their learning potential looks like as well. I imagine it also gives contractors insight into just how dedicated these possible employees might be. Seeing how serious (or not serious) they are while operating the equipment could showcase just how much they would want a job in construction and how dedicated they would be to that job.
In addition to the hands-on operator experience, course attendees also received flagger certification, signaling training and first-aid skills training.
What a great opportunity for those looking to work in the construction industry and construction contractors looking for new employees.
After reading this article, however, I was left feel disappointed and a little disheartened. Why?
According to the article, only 19 participants were chosen for this course - out of 700 that applied! That's 681 possible construction workers unable to benefit from hands on training! There were 700 people interested in gaining these skills that are so desperately lacking in our industry right now, but 681 possible candidates got turned away.
I know there's a cost element involved with training everyone involved in this course, but our industry cannot afford to turn away nearly 700 possible job candidates.
Yes, not all of the 681 who were not chosen are bound to work in the construction industry or be ideal (or even adequate) construction workers. However, if the industry is starving for workers, and this many people expressed an interest, why did so many have to be turned away? And what can we as an industry or individual contractors do to get those 681 some training? Knowing that interest is out there, perhaps some contractors will take a cue from ITD and offer a similar training - grant money or not.
Along the same lines, the US Department of Transportation awarded these Ladders of Opportunity grants to eight states. Great...except 40 states applied for the grants. So again, we have 32 states that were turned away. Again, I know that the available money factor is key here, but it is still disappointing to think of all the lost opportunities for possible construction workers and construction contractors in these 32 other states.
I was excited to read about another program looking to lessen the skilled labor shortage, and I hope the other states that received the grants had well received programs as well. However, it is disappointing the limitations that might be preventing many possible candidates from training for an entering our industry.
What are your thoughts? Do you think a training program like this can help ease the labor shortage?
What do you think about the opportunity for contractors to observe during this training course?
Is your city or state offering programs like this or other programs to try to add more workers into the skilled trades?