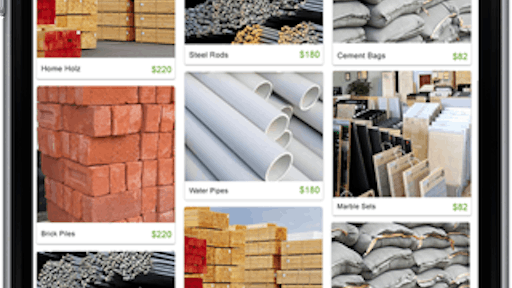 Mobile app: SURPLUS
Developer: PJM&RMR LLC
Cost: Free
Available on: Apple devices
SURPLUS is a mobile material marketplace for construction trades. The app, which was launched at CONEXPO-CON/AGG 2017, allows contractors to post and search for excess materials in their area from one platform.
"As a contractor, word of mouth or driving by an active job has been the only way to discover excess materials," says Mike Roskie, Founder of Surplus. "This new app allows contractors to discover materials and connect with other contractors in a more efficient way."
SURPLUS users can post photos and descriptions of all their available excess materials including fill dirt, top soil, recycling concrete aggregate (RCA), lumber and more. The post will remain on the app for 30 days. After 30 days, the poster is notified via email that they will need to either repost the material or remove the post. Of course, contractors can delete their posts at anytime.
For contractors searching for excess materials, they can filter their search by radius around their business or a jobsite. You can also filter further by category and price. SURPLUS's messaging function lets contractors contact the person disposing of the material they are looking to buy.
If you're not ready to buy, simply "like" a post and it will be kept in your account for quick recall.