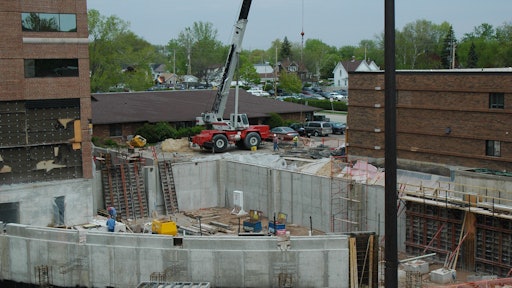 Certain changes stemming from the COVID-19 pandemic are easier to spot on construction jobsites than others. Social distancing, face masks, hand sanitizing stations and other precautions deemed the "new normal" for essential operations during the crisis are highly visible. But there are other changes that are harder to spot unless you look further into the construction process.
One that has potential for longer-term disruption is the flow of equipment and materials onto the jobsite. While only limited "breaks in the chain" are being reported thus far, there is potential for increasing challenges as delayed projects open back up and new construction activity gradually starts to emerge.
COVID's Drag on Construction Activity
There's no denying that the pandemic has had a decidedly negative impact on construction activity.
"Construction has been considered an 'essential' activity but the interpretation of that term varies by state," Ken Simonson, chief economist, Associated General Contractors of America (AGC), points out. "Initially, construction firms were less affected than many other types of businesses. But more and more owners are halting projects underway or cancelling ones that had been expected to start in the next few months."
According to an April 23 survey of AGC members, 38% of contractors reported project owners halting projects underway in March, with 10% cancelling projects altogether. The numbers for April were 31% and 19%, respectively. Another 16% of respondents reported cancellations already for projects scheduled to start in both May and in June or later.
[SURVEY] Paycheck Loans Save Construction Jobs as COVID-19 Project Cancellations Rise
In a number of states in the hardest hit regions, only those projects deemed essential to the public welfare — such as healthcare, public infrastructure and affordable housing projects — were allowed to continue.
"Construction has undoubtedly been affected by the COVID-19 pandemic, though not to the same degree as other industries like leisure and hospitality and retail," Michael Flannelly, IHS Markit, acknowledges. "Generally, construction projects are moving forward, though at a slower pace than normal."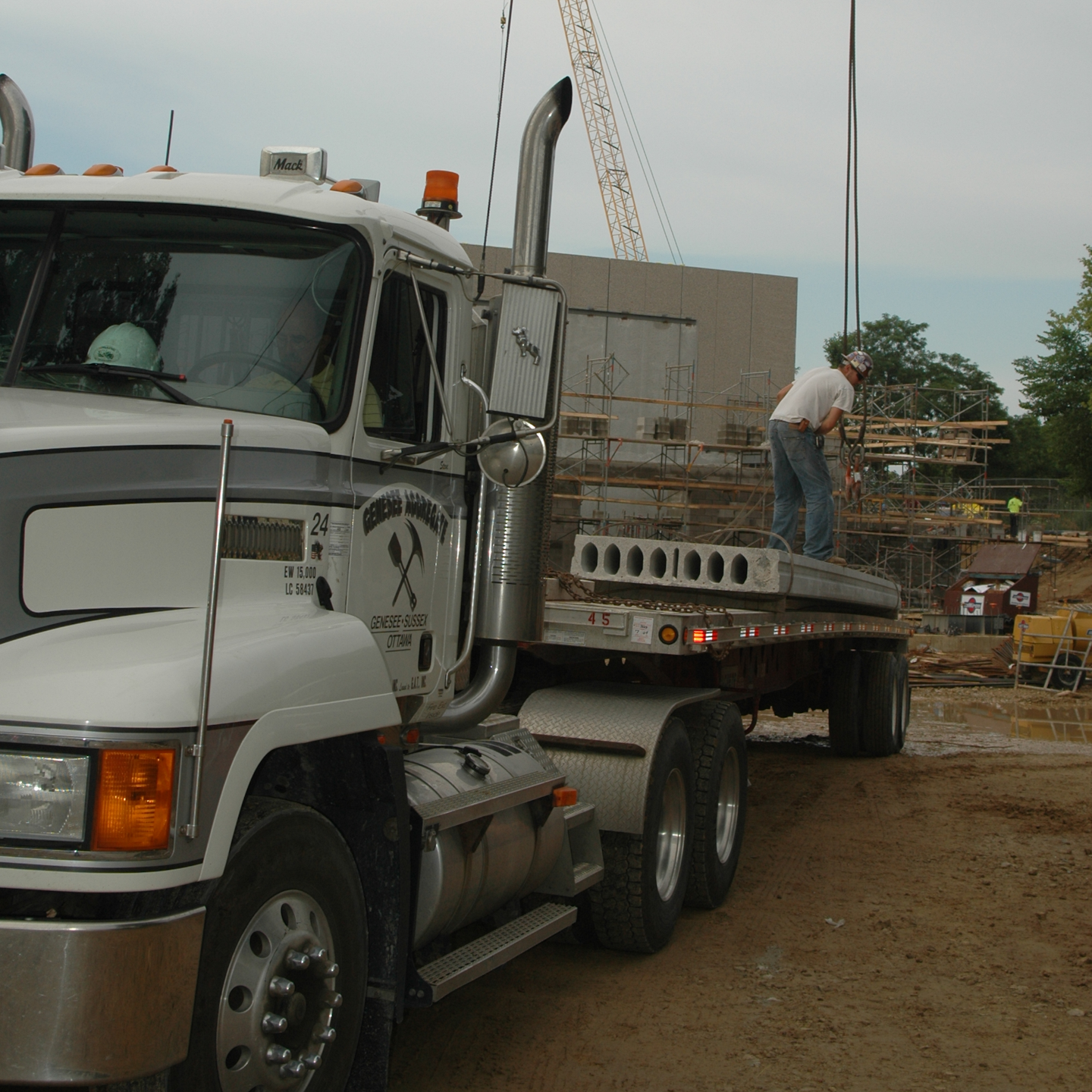 Supply chain disruptions have proven to have little impact on construction costs during the height of the crisis.Prior to the pandemic, the industry was averaging $110 billion per month and was on pace to exceed $1.3 trillion in overall construction spend in 2020, notes Mike Bellaman, president and CEO, Associated Builders and Contractors (ABC). "Obviously, we're not at a $110 billion clip," he says. "We're falling down, on average overall, I would guess 20% to 30%."
Yet, it's not necessarily state restrictions or project owners causing the slowdown. While thousands of projects have been delayed, Flanelly asserts, "These delays have largely been initiated by contractors who are putting projects on hold out of the concern of safety of employees or because of a lack of available labor willing to work during this time."
The total impact has been a substantial drag on construction's momentum now and going forward. Jeannine Cataldi, IHS Markit, expects construction activity to pull back substantially for the rest of the year. "It seems that any projects that have started will be completed, but any plans for new construction projects will be reconsidered in this new economic landscape," she predicts. "Construction activity for the remainder of 2020 and into 2021 will be relatively weak."
Most projects that have started will be completed eventually once economies begin to open up. "The more substantial negative impact on construction activity will be later this year as capital expenditure plans by firms and governments change due to the economic contraction," says Flanelly.
Survey Shows Contractors Concerned About Longer-term Impacts of COVID-19 Crisis
Affects on Construction Costs
Prior to the pandemic, construction material costs rose 6.0% in 2018 and 2.0% in 2019 year-over-year (y/y). This quickly changed in Q1 2020. "Project delays and cuts in investment spending mean that demand for building materials has deteriorated, with material prices generally looking softer in spite of planned or announced production cuts on the part of producers," says Deni Koenhemsi, IHS Markit.
Pre-pandemic the aggregate measure for construction material costs for all types of construction was expected to rise 1.5% in Q1. "As the pandemic unfolded in the U.S., construction material costs only rose 0.2% y/y in the first quarter," says Koenhemsi.
This timid price growth is indicative of what's to come. "IHS Markit expects construction material prices to drop to 4.5% y/y in the second quarter and 5.5% y/y in the third quarter," says Koenhemsi.
COVID-19 Sends Construction Costs Negative for First Time Since November 2016
Some building materials will see more substantial price declines than others. For example, softwood lumber is forecast to drop 18% instead of rising 20% as originally forecast. "Prices for rebar and aluminum were expected to decline, but the contraction will be steeper with price drops close to 18% for each," Koenhemsi forecasts.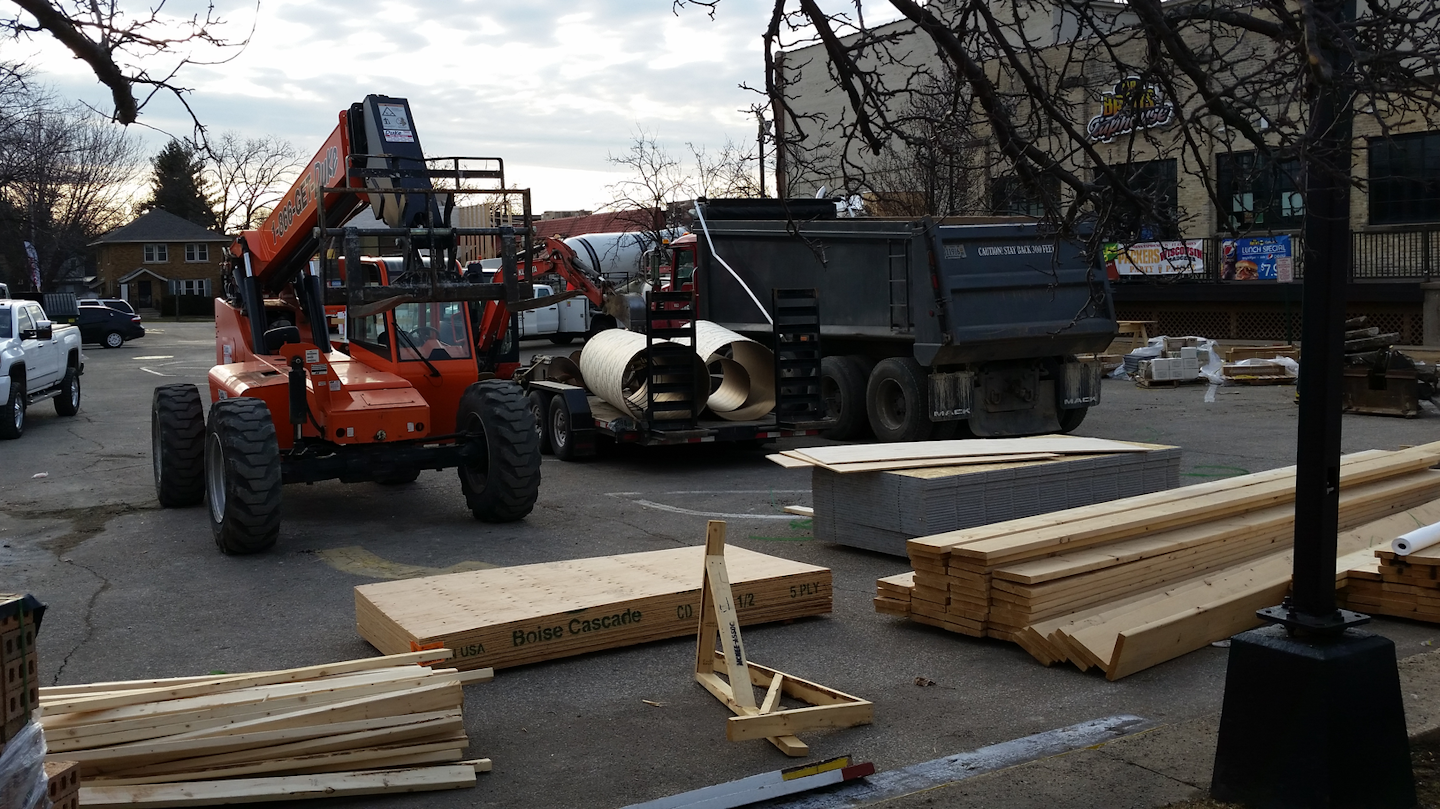 Tariffs put in place have actually helped with supply availability during the crisis, as local suppliers were already prepared with alternate sources."On the whole, input prices are lower than a few months ago and are likely to stay lower," Simonson agrees. "The price of gasoline and diesel fuel has dropped dramatically. Other items that are used in other industries or sourced globally have also come down in price as demand has shriveled. But items produced locally and used only in construction, such as concrete, have been less affected."
Supply chain disruptions have proven to have surprisingly minimal impact on construction costs thus far. "Though there have been significant global supply chain disruptions caused by the pandemic, there are relatively few reports of surging construction input prices to date," says Anirban Basu, ABC chief economist. "Input prices have remained stable in recent months. There are many reasons for this, but one is undoubtedly a broadening of supply chains in recent years."
Joseph Piro, vice president, corporate director of supply chain management, Gilbane Building Company, can attest to this first hand. The company's projects across the U.S. have seen few impacts when it comes to obtaining most key materials. Delays in shipments have also proven to be minimal.
"Most of the local or regional distributors did a pretty good job getting ahead of those local restrictions or countered restrictions by building up inventory," Piro explains. "What we've seen is a little... increase in lead time on some consumables, indirect materials, but really nothing that's critical to the project."
[PODCAST] ABC Discusses Coronavirus Impact on Construction Activity and Materials
Costs have also remained largely stable. "Most of the domestic manufacturers and distributors are reporting no change, so we don't anticipate any real meaningful price or lead time fluctuations whatsoever," says Piro.
Ironically, the tariffs put in place in the past year have actually helped with supply availability. "Due in part to the trade war between the U.S. and China and the desire to avoid steep tariffs, distributors have identified alternative sources for construction inputs over time, including inputs produced in North America," Basu points out. "That added supply chain flexibility has been of enormously positive consequence during the pandemic, helping keep input prices stable.
"At the same time, contractors are benefiting from lower energy prices, helping to offset any increases in prices sustained for individual components or machinery," he adds.
Where Supply Shortages Are Cramping Construction
Yet, some supplies are easier to obtain than others. Supply disruptions do still exist and could worsen in the months ahead.
"Contractors have reported a wide variety of materials are hard to obtain," says Simonson. "In AGC's latest survey, one-third of respondents said they had encountered shortages of personal protective equipment for employees, such as masks. Nearly half of respondents say that suppliers have notified them some deliveries will be late or canceled."
"Industry surveys, such as those from AGC and NAHB (National Association of Home Builders), indicate that there are delays on nearly 40% of jobs due to lack of PPE, such as masks and gloves, and not construction materials themselves," says Scott Hazelton, IHS Markit. "The surveys did indicate that nearly a quarter of jobs had delays due to construction materials, equipment or parts. It's not clear whether the issue is primarily materials or equipment."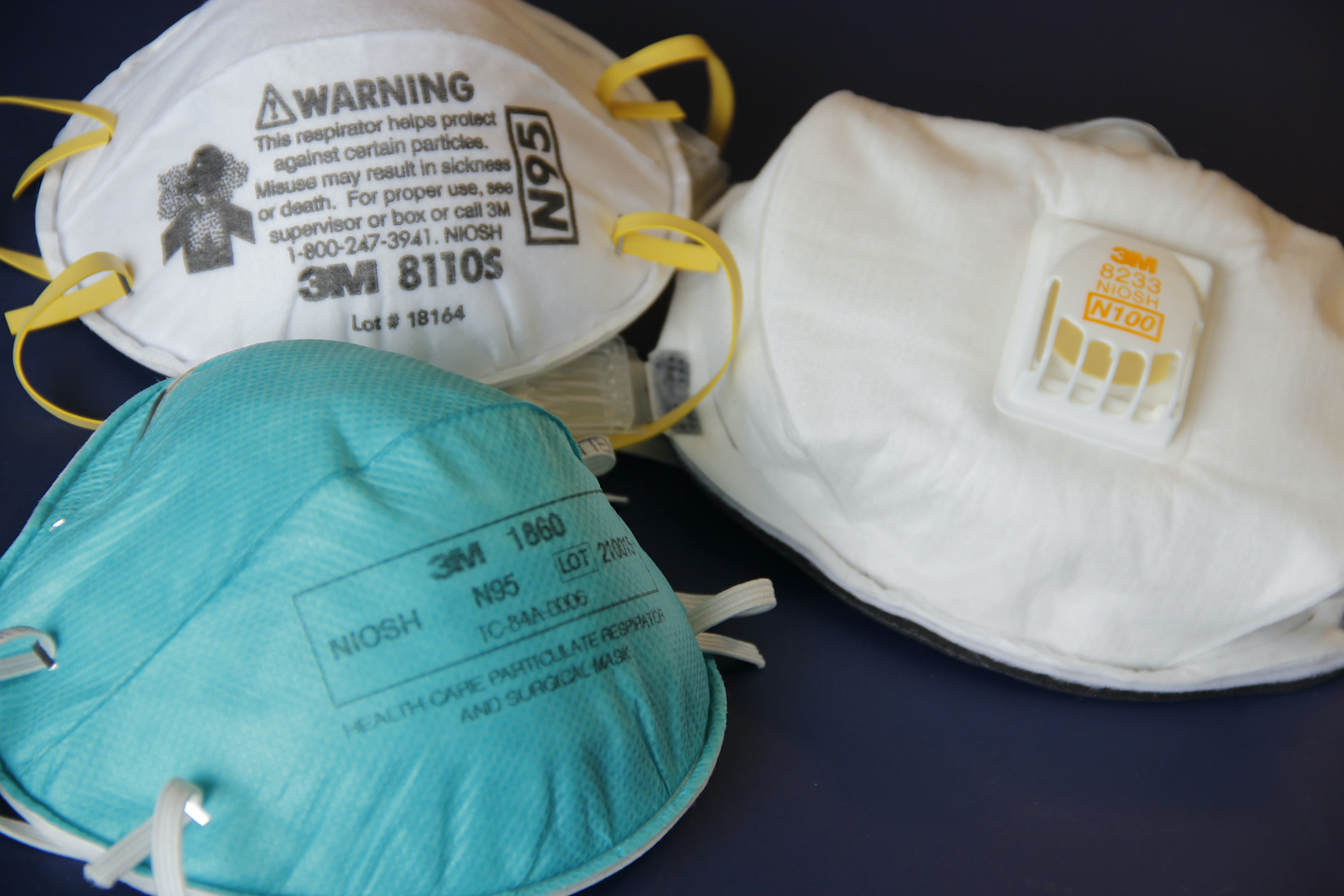 PPE required to meet CDC guidelines is in critically short supply and the demand will only increase as more businesses and industries open up.Pexels.comMasks, sanitizing wipes, hand sanitizers and other PPE required to meet CDC guidelines are in critically short supply, and the demand will only increase as more businesses and industries open up. "Medical care professionals and government agencies and those people on the frontlines certainly need to have them long before the rest us," Piro emphasizes. "That said, we do still need to make sure we have PPE on the jobs that we do.
"Our suppliers, they'll have it one day and then the next day they'll be out. So we need to make sure that we're ensuring we have a consistent flow of PPE materials coming to our jobsites," he continues. This has proven easier said than done. "I think we're doing an adequate job there. It's not perfect. It's hard to get."
[PODCAST] Gilbane Building Co. Talks About How Coronavirus is Disrupting Building Materials Supply
Also being impacted are imports. While many construction firms, including Gilbane, work to source domestic materials, this isn't always a cost-effective choice or even an option for certain products.
"We never really worried too much about tile coming from Italy or lighting coming from China or Mexico, or glass coming from South America, whatever it might be," says Piro. "Those lead times for the most part were fairly consistent. But now, this happens and we have some plants that are shutting down.
"Some of that demand that might have been going to those plants has now been redirected, say, to a domestic plant," he says. Yet, this comes with its own potential challenges. "We need to know how that domestic plant is going to respond to taking on these orders. Do they have the capacity to handle them?"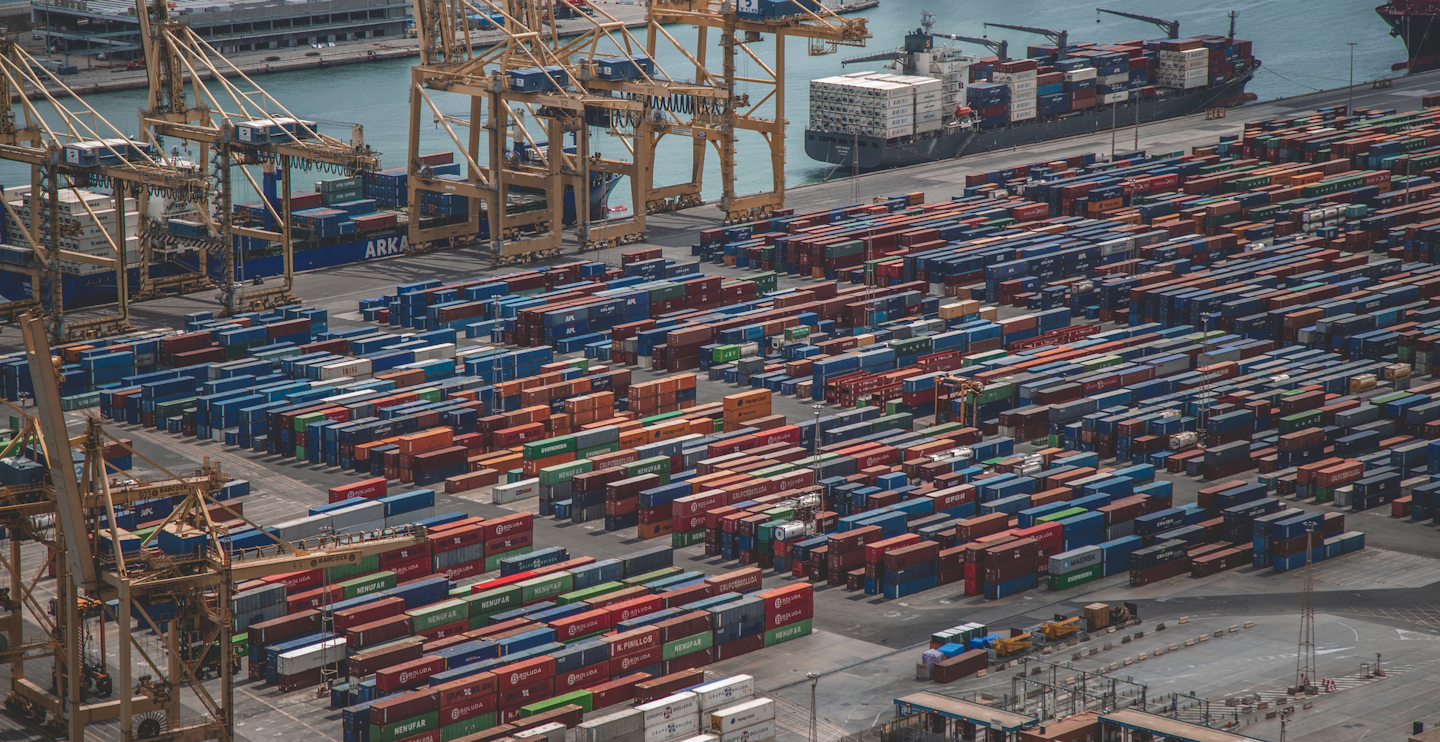 Photo by Tobias A. Müller on UnsplashEver greater visibility into the supply chain is required to ensure materials are there when they're needed. "I need visibility to terminals, to ports. Did the CDC come in and shut down a port and is it temporary? What happens with quarantined containers with that tile or that lighting sitting in there? What happens to the motor freight or the rail freight... coming out of those ports?" Piro ponders. "You know, it's a bit of a rock fight, unfortunately, fighting for the capacity on those trucks or those trains, because it's not just my industry looking for that capacity — it's every industry."
Supply chain management headaches were rapidly compounded as the crisis hit the U.S. "The change has just been kind of like water dripping through a firehose. It has been very, very rapid," says Piro. "It's a difficult thing to manage each of the variables all at once."
Those variables could become even harder to control as construction sites previously halted begin to ramp up, bringing increased demand for materials. Will suppliers, who may be struggling themselves to ramp up production, be able to keep pace?
"We're working through the [existing] inventory, and we're starting to see that if we don't get all the supply chain back up and running... we're going to start seeing some impact," Bellaman comments. "When we talk about reopening America, and really trying to get back in shape with regards to construction and get back to where the economy will support whatever it will support, a concern that we have is we're going to need to kickstart manufacturing a little bit earlier... just so that there's a fluid, continuous flow of light fixtures or glass, for example."
"That's why it's so important to be sure we understand what these manufacturers are going to do strategically," says Piro, "what capacity those plants are running at... Do they have an extra 20% to 30% that they can go ahead and accommodate this additional demand? Are our purchase orders still at the top of the pile like they should be, and so forth?"
Lessons To Be Learned
The lessons to be learned from all of this are fairly straightforward, though implementation may be a struggle in the current environment. The first is to diversify your supplier base to ensure more leverage when the need arises.
"What we've tried to do is identify those critical commodity groups — maybe steel, maybe glass, maybe PPE, whatever it is — and be sure that we have options within each," says Piro. "So if our main supplier should decide to undertake some other strategy (e.g., increase pricing), we can go ahead and pivot and move to the next supplier.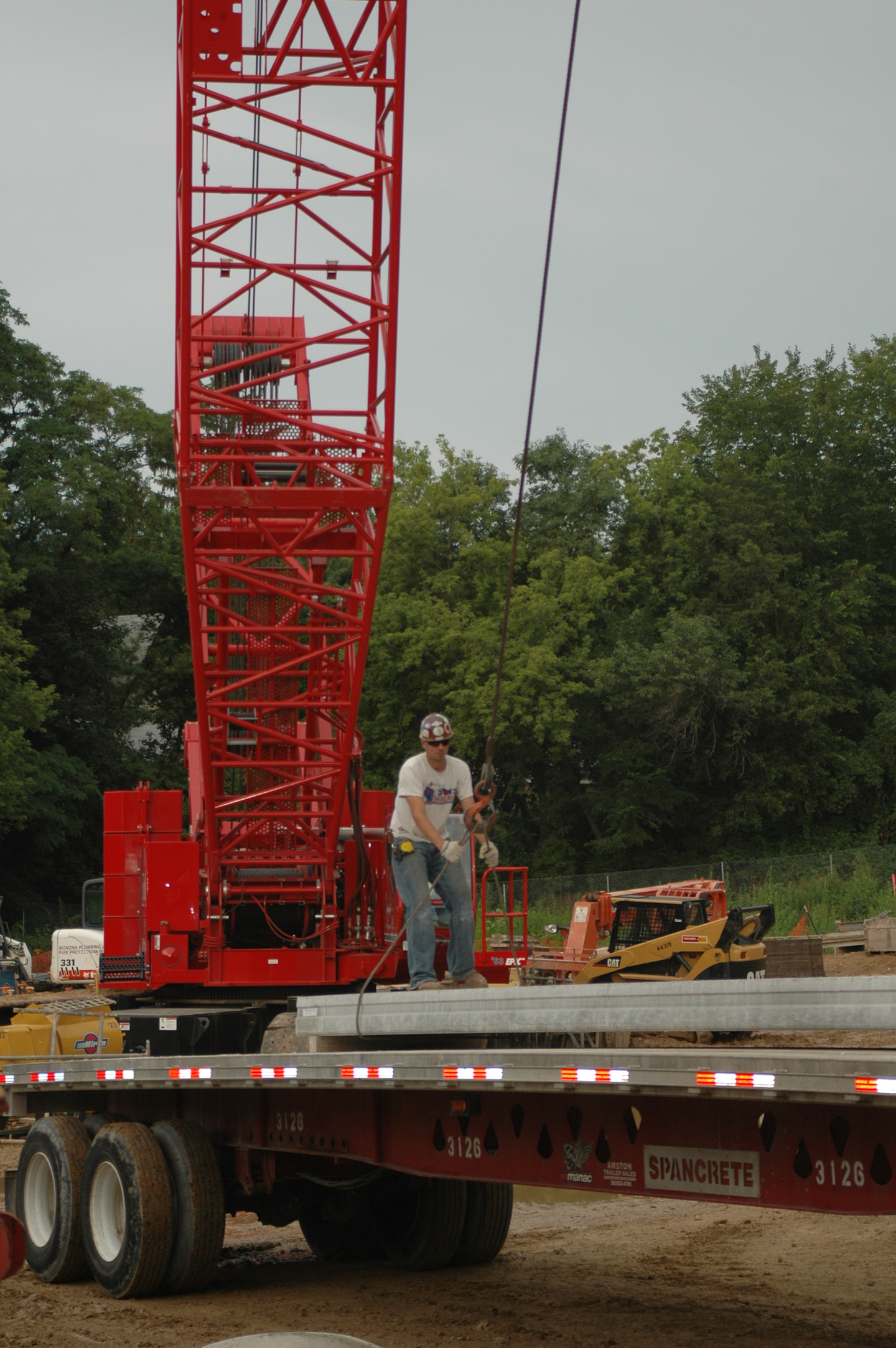 Diversifying your supplier base can ensure more leverage when and if the need arises."We have leverage," he adds, "and our suppliers are more compliant and adaptive to our asks, rather than vice versa."
Another key lesson is to manage your spend. Piro suggests  starting small, perhaps even with office supplies. "It is a relatively safe way to start your journey toward responsible management," he says. "That's where we started within the first few months... We made sure that we were leveraged properly with the right suppliers." This included looking for opportunities to save cost or obtain value addeds and other services from providers.
From there, Gilbane moved on to larger commodity groups, such as construction trailers. "And then gradually we started to build our strategy toward more impactful commodity groups," says Piro. "So, it's a journey. We're two years into it now and I think we've done a pretty good job so far on managing that spend.
"The other piece to that is it's auditable," he comments. "I like to think that we could go to a client and say, 'Gilbane is a steward of your spend to the line item. Literally, to the paper clip, we can tell you what we're purchasing and why. And we're hoping that you'll see because we manage that spend so responsibly, and in such detailed fashion, that you can rest assured that your project is going to be delivered at the right price.'"
With cost control top of mind for project owners in both good times and in bad, such lessons are well worth learning in order to better position yourself for whatever may come along in future.