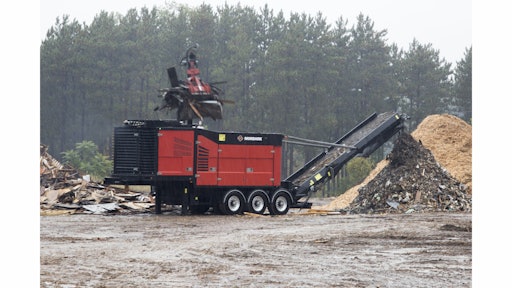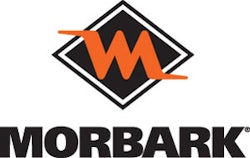 A number of important days coincided for Morbark, Inc., on Friday, Oct. 3: National Manufacturing Day, Morbark's Demo Days event and the final stop of the Association of Equipment Manufacturers' I Make America Harley Tour.
Morbark's Demo Days gave the company's dealers, customers and guests the opportunity to not only watch the equipment in action, but also meet the people who build and support the equipment as they saw firsthand the manufacturing processes utilized. This year, because the event coincided with National Manufacturing Day, Morbark's 300-plus guests included numerous special guests, including state and local elected officials and representatives from area schools, colleges and universities.
"Having this event on National Manufacturing Day allowed us to showcase our manufacturing technology and the careers available at Morbark and throughout the country," said Morbark President Jim Shoemaker Jr. "Our Demo Days gave our guests a chance to see behind-the-scenes how Morbark builds our equipment, so having the event on National Manufacturing Day was a perfect fit."
Morbark's employees and guests were also able to check out the custom-painted "I Make America" Harley-Davidson Road King motorcycle that AEM will be giving away in November 2014. The I Make America Harley Tour is part of the I Make America campaign, which advocates for public policies that advance the interests of employees, communities and companies of the equipment manufacturing industry.
The highlight of the event was the equipment demonstrations — including the new Barracuda Slow-Speed Shredder, which made its debut in March at the CONEXPO trade show; a redesigned 30/36 Whole Tree Drum Chipper; and the first chance to watch Morbark's new Portable Flat Deck Shaker Screen, which has just come off the company's research and development line.
Completing the demonstration lineup were: the Beever M20R Forestry chipper; the 40/36 Whole Tree MicroChipper, which debuted last year; the 3200 Wood Hog horizontal grinder; the 1300B Tub Grinder; and the 6600 Track Wood Hog horizontal grinder.