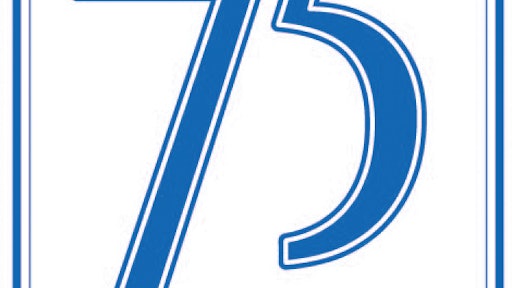 Over the past 75 years, MAPEI has grown from a 3-man start-up company that manufactured paints and coatings for commercial buildings in Milan, Italy, to the Mapei Group that has opened manufacturing facilities, distribution centers and commercial offices around the globe and employs 7,500 people. The product offering has expanded from a few simple products to the innovative development of more than 1,400 adhesives, sealants and chemical products for the building industry.
"MAPEI will enthusiastically celebrate its 75th anniversary," said Luigi Di Geso, President and CEO of MAPEI Americas, "but we will not spend excessive time looking back at where we have come from. We are strongly focused on where we want to go in the future, as evidenced by our growth in the Americas. Over the next 3 to 5 years we will be expanding capacity in our manufacturing plants, enlarging and adding to our product lines, and increasing our presence in Latin America." The company's ambitious goals are based on the strength of corporate management and the MAPEI Leadership Team, who have delivered growth and profits throughout the recent economic recession.
While early and consistent growth derived from flooring installation systems, today MAPEI has expanded into a solid position in the concrete restoration category as well. Development will continue in this area as the company begins its next phase of growth in the Americas.
Companies in this article