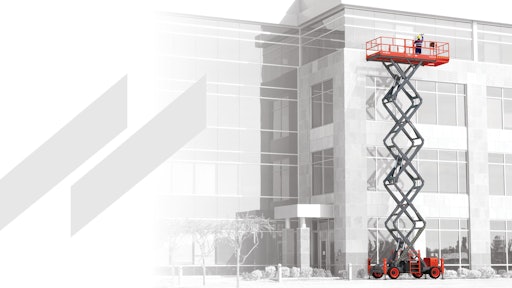 Linamar Corporation's Skyjack division is leading the aerial work platform (MEWP) market for change and is bringing a full fleet of ANSI A92.20 machines to CONEXPO 2020. Skyjack moved forward with a full changeover as of January 2020 and has started delivering machines compliant with the ANSI standard to rental companies in early 2020. 
"We've been planning for the new ANSI standards since they were originally announced," says Barry Greenaway, product manager at Skyjack. "There were a ton of delays, which pushed the schedule back, but when we got the green light in January 2019 we moved forward and were eager to get this project, and the new equipment out into the field." 
While the standards were delayed yet again in December 2019, Skyjack didn't see the appeals directly affecting its product development process, and pushed on. The new compliance date is yet to be set, but Skyjack is one of the first OEMs with A92.20 compliant machines ready for the rental market. 
"Using the new ANSI standards as a baseline, we also looked at what we could do to enhance our machines to lower the overall cost of ownership for our customers and create a more globally aligned range," says Malcolm Early, vice president of marketing at Skyjack. "Our primary focus was on DC scissor lifts, as they're the highest-volume machine in any rental fleet, we then shifted to a newly redesigned range of full-size rough terrain scissor lifts, and updated portions of our boom lineup as well." 
Its new full-size rough terrain range originally consisted of 33-, 43-, and 53-ft. models, but the industry-leader has also expanded that range to include an all new SJ9263 RT. The new product, with a 63-ft. platform height and 1,200-lb. platform capacity shares commonalities with the rest of the range including Skyjack's axle-based four-wheel drive. 
"Offering a product within the 60-ft. class expands the application opportunities for rental companies without having to take that jump, in both cost and platform height, to the 90-ft. + classes," Greenaway explains. 
Updates to Skyjack's DC scissor lifts, rough terrain scissor lifts, and booms can be seen at CONEXPO's Festival Grounds booth F6014.