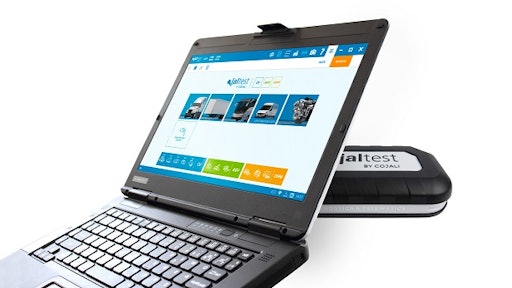 Cojali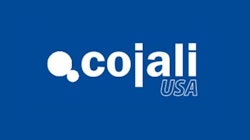 Cojali Group, which develops and produces diagnostics software and technological solutions for commercial vehicles, agricultural and construction machinery, announced new upgrades at CONEXPO-CONAGG 2020. Cojali products allow users to scan vehicle systems, identify problems and present repair options.
The company showcased updates to its Jaltest OHW Diagnostics and Jaltest Telematics, taking the diagnostics process from the shop to the machine. 
Product announcements included: 
Jaltest OHW (Off-Highway): In an industry controlled by dealer services, Jaltest OHW is the solution to give the shop independence. Forget the costs of the dealer coming out to service a machine, it's about the down time and the independence. Jaltest OHW, covers anything from a skid steer to an excavator or a loader. 
New Link V9: Designed with rugged covering that cushions small bumps, protects against scratches and enables the seal closure of the device, preventing the inlet of dirt and water. The weight of the device is 76% less than the previous version. It offers the possibility of attaching a lanyard to facilitate the use and carry of the device. Polycarbonate core has high resistance to impacts and high temperatures. Both the connectors and the new cables have been designed to guarantee an easy and safe connection, as well as to cushion bumps and prevent the need for repairs. Includes integrated Bluetooth, increased RAM memory, four CAN channels, dual BUS reading capacity and more.
Launch of the 20.1 version of Jaltest OHW software: Jaltest All-Makes diagnostics tool for off-highway machines has a new design, with an improved user interface that connects with more than 200 brands, 4,744 models, 17,168 systems and more.
Launch of Remote Diagnostics with Jaltest T-VOD: Includes plug and play installation, control of vehicle metrics in real time and reduce downtime. 
Launch of its new OEM Solutions business line: Cojali wants to provide its OEM clients with technological products, technical support and training, all of this customized and adapted to their needs. 
Jaltest recently received several market recognitions, among them:
2020 - AG Expo Innovation Award (Jaltest AGV).
2019 - PTEN Innovation Awards Winner (Jaltest CV).
2019 - Ibex Innovation Awards Winner (Jaltest Marine).
2020 – Unfortunately there is no Construction Industry prize (Jaltest OHW).