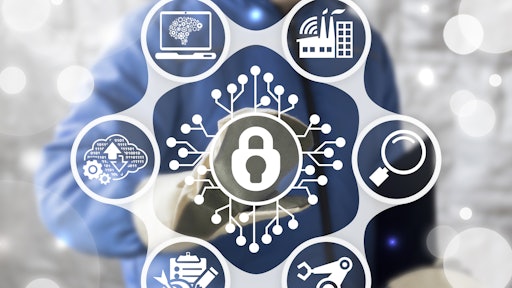 wladimir1804-Adobe.Stock
Brivo has released its 2021 Smart Security Trends Report.
The survey, fielded from November 2020 to January 2021 of more than 500 U.S.-based physical security and facility management professionals, explored the physical security impacts from COVID-19, specifically the challenges facing organizations as they look to reopen their doors.
The survey also took a look at the technology, Cloud and data utilization trends shaping the physical security landscape for 2021.
In the report, 75% of respondents said the COVID-19 pandemic increased the importance of physical security in their organizations. Additionally, 60% of respondents said they either see a need for immediate Cloud-based technology upgrades or are considering it in the near future.
"Property technology has evolved rapidly in the past year with a major shift in how security and facility management leaders recognize the benefits that Cloud technology can provide to them," says Steve Van Till, CEO and founder of Brivo. "Accelerated by the trend toward working offsite during the pandemic, organizations need the ability to remotely manage security and access control, and see what's going on in real time, without being on-site. This is accomplished through the Cloud."
The pandemic put security and facility managers in the position of needing to protect health and safety in addition to their usual responsibilities for people and physical assets. Businesses with a primarily remote workforce had to monitor and manage access to empty buildings that were more vulnerable than usual. Nearly 30% of respondents said they did not have centralized security solutions in place and struggled during the pandemic to manage day-to-day operations.
Another critical weakness for many respondents was leveraging data for physical security — 70% admitted they have problems with data, ranging from too much, too little, or a lack of understanding how to use it.
Brivo recognized addressed this area with launch of its new Data Explorer business intelligence tool last year as part of Brivo Access, its fourth generation Cloud platform.
Looking ahead, the survey found that technology integrations are a key area of focus for businesses in 2021. Sixty-one percent of respondents agreed that integration was the most important goal for them this year.
An additional 26% indicated that it is imperative to have technology that will assist in enforcing contact tracing, social distancing and healthy building compliance requirements. These trends will likely continue as more organizations prepare to bring employees, customers and students back to work and school in 2021, according to the company.
"Last summer we launched Facility Safety Features to help reduce the spread of COVID. We've since helped more than a thousand customers with their return-to-work efforts leveraging Brivo Visitor reporting, personnel control, contact reporting and self-screening," says Van Till. "As the hybrid work force continues to become the norm, we're launching occupancy tracking as well so that organizations can see how space is being used and adjust their plans accordingly."
This article originally ran on https://dhi.caboodleai.net/