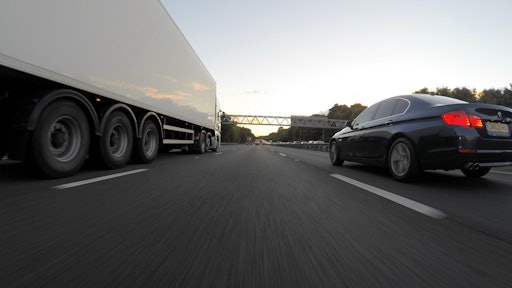 The US trucking industry's not-for-profit research organization, American Transportation Research Institute (ATRI), has released its much-anticipated assessment of the country's transportation investment options, with an increased gas tax the leading choice.
The report, A Framework for Infrastructure Funding, concludes that the only meaningful mechanism for attaining the administration's vision for a large-scale infrastructure program is through a federal fuel tax increase.
The inefficiency of other mechanisms, including mileage-based user fees and increased tolling, will fall far short of the needed revenue stream without placing undue hardship on system users. The ATRI research documents that a federal fuel tax increase will incentivize states to generate multi-million dollar matches to the new federal funds, ultimately moving the USA closer to the infrastructure investment goals proposed by both Congress and the President.
The report further documents the consequences of continuing with the 'do-nothing' option. The federal fuel tax has not been raised in more than 20 years, resulting in significant costs to system users, particularly the trucking industry. While the haulage industry contributes more than $18B in federal user fees each year, growing traffic congestion and freight bottlenecks now cost the industry more than $63B annually. The report also indicates that growth of e-commerce will likely slow as freight deliveries fail to meet the real-time demands of consumers.