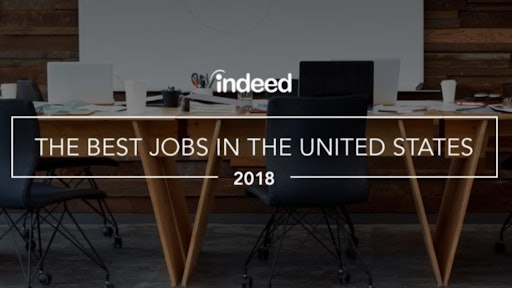 Indeed released its list ranking the 25 best jobs in the United States for 2018. This year's list was dominated by the construction industry, which scored nine jobs on the list — the most of any industry. Commercial project manager ranked in at the top spot after landing at #19 in 2017. Commercial project manager jobs experienced a 277% growth in job postings between 2014 and 2017.
The other construction jobs that made the list include:
Preconstruction manager (#5)

Construction superintendent (#6)

Chief estimator (#9)

Construction estimator (#12)

Plumbing engineer (#14)

Project superintendent (#15)

Construction manager (#19)

Project architect (#20)
Construction superintendent was #24 on the 2017 list. Preconstruction manager, construction estimator and construction manager all made their debut on this list for 2018.
(more on the construction jobs on Indeed's top 25 list...)