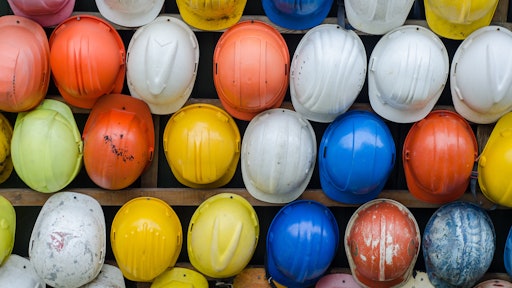 Photo by Skitterphoto from Pexels
The Blue Collar Jobs Tracker released June 27 continues a string of bad reports on the combined sectors studied. The manufacturing slump continues, but now other blue-collar sectors are showing weakness, at least in certain areas.
"Jobs in construction, manufacturing, and mining and logging increased by 8,000 jobs in May," reports Matt Sedlar, Center for Economic and Policy Research. "The story here is the continuing weakness in manufacturing and mining and logging now coupled with a dismal month for construction. But looking at individual states and regions, a clear picture is starting to emerge about who is winning and who is losing in the current economy."
For example, New York and Massachusetts had a net loss of 5,500 and 2,300 construction jobs, respectively, while California's construction jobs increased by 12,800, making it the state with the highest construction job growth in the nation. Overall, construction gained 4,000 jobs last month, which is substantially weaker than April's 30,000 increase.
Nationwide, jobs in construction, manufacturing, and mining and logging increased by 8,000 jobs in May, a striking drop from April's overall increase of 34,000 blue collar jobs.
"Construction remains a bright spot, but only in certain regions," Sedlar reports. "It's likely that May is an anomaly for construction. There are plenty of variables we can't account for here that affect construction job growth state by state, such as weather or policy changes like California's attempts to increase housing development."
Job performance by state and blue collar sector may be viewed on our Blue Collar Jobs Tracker map.
Related Content

Job Gains in Blue Collar Sectors Still Well Below Pre-recession Levels

Does Slump in Blue Collar Jobs Stem from Bad Weather or a Weakening Economy?