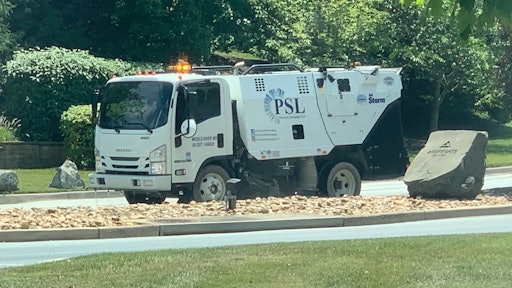 Allan Peacock, Peacock Sweeping LLC
Largely due to pandemic-related issues, the supply of both cabover and conventional chassis needed for non-CDL sweeper mounting have been in short supply in recent months. A potential inability to fulfill orders for non-CDL sweepers, due to not having Isuzu chassis available, is projected to continue for the next several months. At the same time, both Chevrolet and Ford conventional trucks are caught up in the computer chip shortage that most people will have heard about.
At the same time, chassis pricing has increased nearly 20% over the last year. That shortage is shaping up to become a disaster for some – and a hardship for many – of the non-CDL sweeper builders in North America, as well as for sweeper users who need unanticipated replacement sweepers. The arrival of the gadget-laden Isuzu 2022i series chassis are not expected until the late Fall, leaving the industry scrambling for the foreseeable future.
Only time will tell what this all will mean to the bottom line of contractors. However, now is definitely the time to get your 'financial ducks' in a row: Plan out your normal replacement sweeper purchases further ahead, if possible, factoring in the new, higher prices likely to be charged; have a plan in place for how to replace sweepers lost to accident or catastrophic failure in the event a new sweeper isn't available; decide if now is the time to increase pricing on current contracts, where possible, and institute needed price hikes on new bids. Finally, before you buy a used sweeper, check out the WSA's best practices for doing so. The information is linked on the WSA's home page at www.WorldSweepingPros.org.
I've always liked the saying "The best way to predict the future is to invent it." As we navigate through the months and years ahead, put plans in place designed to invent the best possible future for you and your company.
World Sweeping Association contributor Ranger Kidwell-Ross has been providing information to the power sweeping industry since 1988. He is editor of WorldSweeper.com, an information source for power sweeping, as well as founder and executive director of the World Sweeping Association.