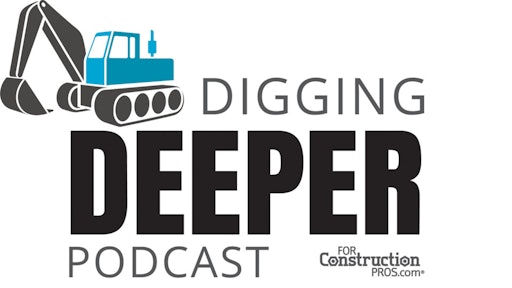 Listen to this Digging Deeper podcast, Sponsored by JLG, to learn more about the rising trend towards rental equipment in construction, the benefits of renting and how companies are evolving to better serve customers.
A recent study from the American Rental Association (ARA) showed that equipment rentals in the construction industry are at an all-time high. More than 90% of professional contractors who were surveyed reported having rented equipment in the last year. Of those who rented, 92% said they expect to rent at least as much in 2020, and 52% plan to rent even more.
On this edition of the Digging Deeper Podcast, Morey Corporation's director of product lifecycle management Ginger Butz joins us to explain why contractors are renting more equipment than ever before. She also details the many benefits of renting equipment, including: 
Lower costs.
Reduced liability.
Eliminated storage needs.
Less upkeep and downtime.
The convenience of paying for equipment only when you need it.
Telematics on rental companies' machines that allows contractors to track equipment.