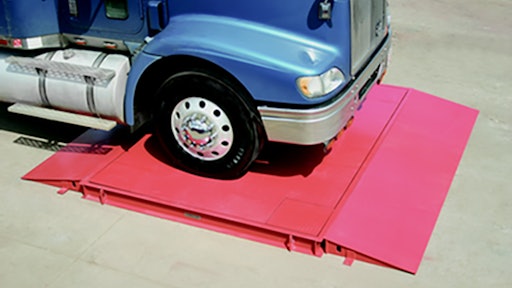 Fairbanks Scales' Portable Axle Load Scale (PALS) weighing solution eliminates the need for a pier or slab foundation requiring only a flat, unyielding surface to install and complete the unit.
For when application requirements comply with accurate, non-commercial vehicle axle weights
Ramps standard in full-width design to accommodate wheel bases for most highway vehicles
Constructed in a sub-frame
Install on concrete or asphalt already in place
Fabricated out of extruded structural steel members
Scale ramps constructed to same standards as weighbridge
Four stainless steel load cells designed to handle extra-heavy loads
Ultra-low 6-in. profile
Capacity: 50,000 lb.
Request More Information
Fill out the form below to request more information about
Portable Axle Load Scale (PALS) Weighing Solution