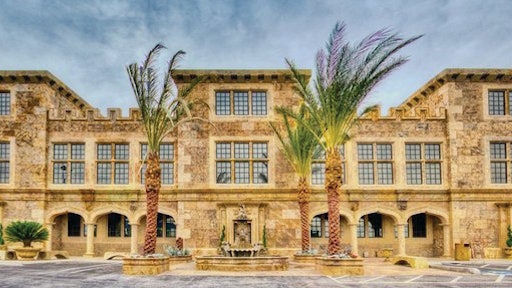 Realm of Design has been working for years to develop its green architectural stone GreenStone. GreenStone is made from 100 percent recycled glass aggregate and 99.8 percent renewable materials from fly ash.
The first building to be built with GreenStone is Realm of Design's 30,000-square-foot manufacturing facility in Henderson, Nev. The company partnered with a Las Vegas recycling company to obtain recycled beer bottles from Las Vegas Strip hotels.
Here are some interesting facts about the building made from bottles:
Construction of the building utilized more than 500,000 beer bottles
The recycled bottles amounted to over 290,000 pounds of recycled glass for the exterior building facade
Saved over 400,000 cubic yards of landfill space - equivalent to filling eight football fields piled to the top of the goalpost
Video: Realm of Design featured on DIY This New House
Will this become a new trend? Will we be seeing more buildings made with recycled glass? What do you think?