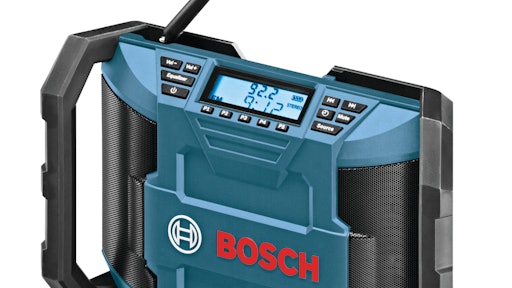 Continuing the countdown of The 12 Days of Christmas Construction Style...
On the eleventh day of Christmas... gift #11 Bosch PB120 12V Compact Radio
Compact enough not to take up much space on the jobsite, Bosch's PB120 compact radio weighs only 3.1 pounds and fits into the Bosch L-Boxx 1 Click & Go storage and organization system. The radio offers advanced digital tuning for quality signals from AM and FM stations. It also features an auxiliary input on the back of the radio. The radio has a high strength shock-absorbing roll cage and a backlit display with fuel gauge.