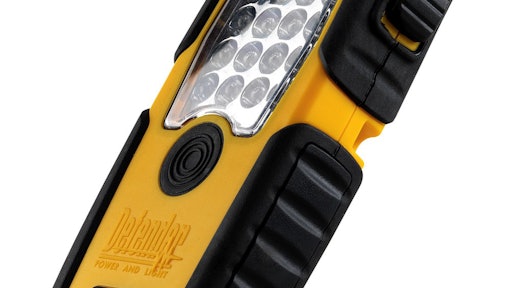 Continuing the countdown of The 12 Days of Christmas Construction Style...
On the ninth day of Christmas... gift #9 ProBuilt Defender Mini Mobi - Battery Operated LED Handlamp
Powered by three AA batteries, the Mini Mobi provides up to three hours of run time on high and up to 8 hours of run time at 70 percent power. The light features 20 high-output LEDs to deliver 55 lumens that provide up to 8 feet of a wide spread, clean white light beam. Built for toughness, the light features a rubber over-mould and shatterproof lens as well as being rated at IP44 for dust and water resistance.