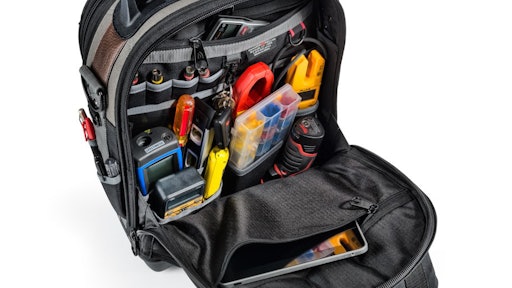 Continuing the countdown of The 12 Days of Christmas Construction Style...
On the eighth day of Christmas... gift #8 Veto Pro Pac's Tech Pac Backpack Tool Bag
Tool storage and transport is easy with the Tech Pac backpack that features a total of 56 pockets as well as a center panel to create dual bays with two storage platforms in each bay. The Injection molded waterproof base keeps the backpack from tipping over. The padded load displacing shoulder strap system features multiple adjustment strap points and an ergonomic TPV rubber grip.