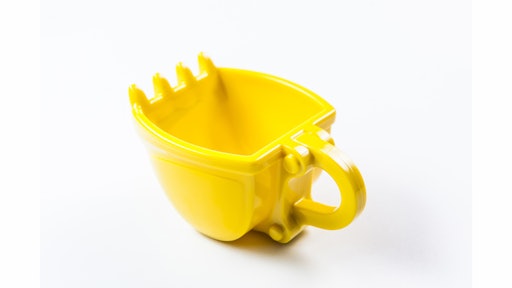 It's that time again. Time to start thinking about what you're going to get your employees, friends or any construction professional for the upcoming holiday. We have you covered here at ForConstructionPros.com with our 12 Days of Construction Christmas gift ideas.
So...
On the first day of Construction Christmas... gift #1 the Digger-Mug
Created from high quality plastic, the Digger-Mug is designed to withstand extreme conditions; so it will stand up to the rigors of the construction jobsite. The mug's capacity is 180ml, which is similar to that of a large coffee cup. It is also heat resistant up to 194 degrees Fahrenheit, so it can handle very hot liquids.
The mug is dishwasher safe but should not be used in the microwave. And since the mugs are made in small batches - not mass produced - not every cup looks the same.
The mug costs approximately $23, and makes for a great stocking stuffer.