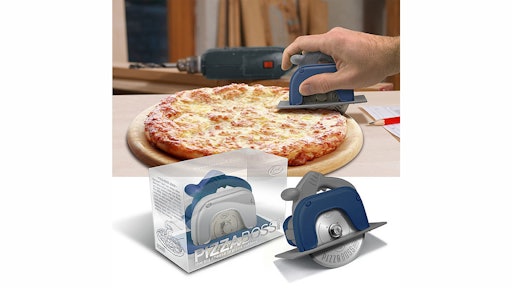 Continuing the countdown of the 12 Days of Construction Christmas...
On the sixth day of Christmas... gift #6 Pizza Boss
The Pizza Boss pizza cutter is shaped like a circular saw and offers both a humorous kitchen tool and the power and durability make cutting look easy! The Pizza Boss is made from engineering-grade plastics with a laser-etched stainless-steel blade. The removable shield makes for easy cleanup. Unlike real circular saws, the Pizza Boss is dishwasher safe.