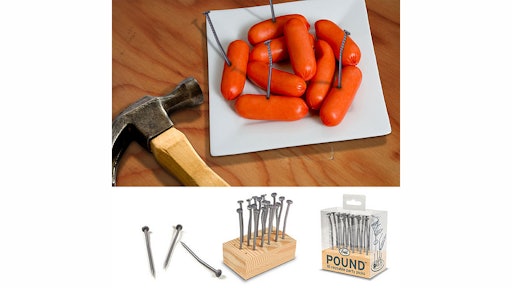 Continuing the countdown of the 12 Days of Construction Christmas...
On the fifth day of Christmas... gift #5 Pound Party Nails Toothpicks
Stop using boring old wooden toothpicks for your party foods and drink garnishes. These bent nail toothpicks make your party treats seem much more heavy duty. Disclaimer: these are not real nails, just look alikes! The toothpicks are food safe and held in place by a weighted faux wood foam base designed to look like a block of wood. The toothpicks are available in a pack of 18 of black, silver or gold nails. Plus, they are reusable.