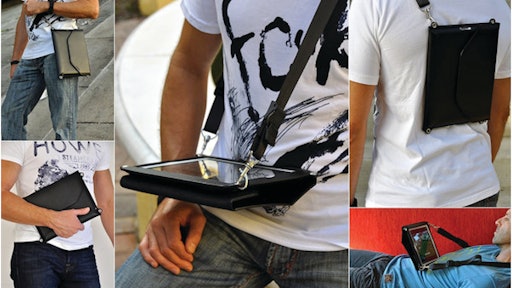 Continuing the countdown of the 12 Days of Construction Christmas...
On the fourth day of Christmas... gift #4 Across iPad Case
Tablets are becoming commonplace on construction jobsites. But while it's nice to have the convenience of the technology on hand, contractors need a safe, durable and useful way to carry it around the jobsite. That's where the Across iPad carrying case comes into play. The case allows the iPad user to wear and use the iPad while standing, leaving both hands free for typing. The case can be worn multiple ways to suit however the user is most comfortable. It also folds into a stand for work.
Compatible with second, third and fourth generation iPads, the Across iPad case is available in full-grain leather or high quality synthetic. The micro-fiber suede lining helps protect the screen and body from scratches.