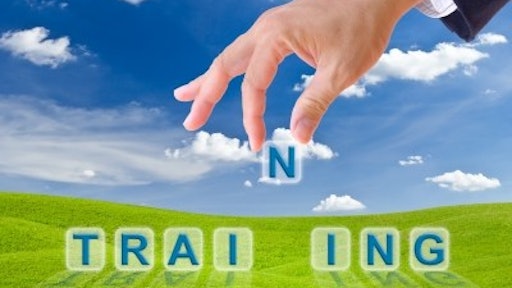 Construction workers are busy, but in an industry that is continually changing it's important that contractors stay up to date and trained for the jobs and processes they are doing.
Enter a resource like Construct-Ed. Construct-Ed is an online training resource for the construction industry. The website provides on-demand training so employees can train at home, in the office, on the job – basically wherever they have a device with Internet access.
What's unique about Construct-Ed is that it isn't just a repository of courses for contractors. Yes, taking training courses is a major element of Construct-Ed, but the website is also a place where industry experts can share their training and turn it into online courses.
According to the website, Construct-Ed provides a "community for the construction industry where mentors can share their unique insights, kills and knowledge with learners in order to build the next generation of industry leaders."
The site provides construction industry trainers and employees:
A place to share knowledge, skills and abilities with learners seeking to acquire or improve their knowledge
The opportunity to make money by sharing unique skills and abilities with other members of the industry through the development of courses
A resource where skilled workers can receive on-demand training to enhance their skill sets
An opportunity for employers to participate in coaching employees on the type of training they should participate in as well as design the curriculum of training that employees need in order to advance within a company
A process where skilled workers are trained and tested for specific skills then received completion certificates they can use to "market" those skills
Construct-Ed offers construction contractors two avenues to become trainers. First, contractors can create in-house training videos specific to your company. Construct-Ed then converts those training videos into online courses.
These in-house training courses can be enhanced with quizzes after each chapter, attached documents or Internet links.
With these in-house training courses, all employees can train for free. However, these courses can also be offered to the rest of the industry, and every time the course is purchased the trainer keeps 20 percent of the profit.
Construction contractors or industry trainers with expert knowledge and skills can also sell their training videos to the industry. Unlike the company account described above, creating a trainer account with Construct-Ed allows the trainer to make 70 percent of every course sold.
Construct-Ed features a variety of construction industry specific training courses including business management, construction safety, construction software, financial, equipment training and trade skills.
Some courses are free while others costs anywhere from $15 to over $1,000 depending on the course.
If you're looking for a convenient way to get yourself or your employees more training on the skills and knowledge needed for today's construction industry, Construct-Ed might be a viable option to check into. But make sure you do your due diligence before relying on online training courses to teach your employees everything they need to know.
However, it does look like Construct-Ed could be a great opportunity for construction companies looking to create and distribute training materials specifically for their company and processes.
Would you use a service like Construct-Ed to help improve your company training?
Do you think on-demand, online training is the wave of the future for construction industry training?
What do you think about the opportunity to learn from industry peers?
Share your thoughts in the comment section below.