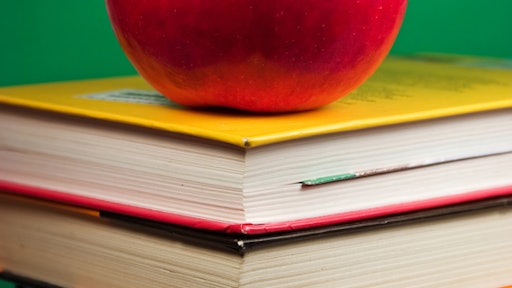 Fall is here. And with fall comes Back to School fever for many of us. Either you're getting your own kids ready or you can't avoid all the back to school displays at the store. Have you ever considered taking your construction employees back to school? As the summer construction season winds down, now might be a great time for you and your workers to explore some construction education opportunities.
One such option is Autodesk ConTech Academy. ConTech Academy was built by construction professionals for construction professionals to help them improve project performance. The online academy offers four free online, on-demand construction technology courses.
It's a win-win-win. First, there's no cost. Second, you or your workers can take courses on your own time (instead of a scheduled class time) and at your own pace. Finally, the courses provide an opportunity to learn about the latest construction technology trends — something today's construction business can no longer avoid (and shouldn't either).
ConTech Academy courses include:
Quality Management in the Digital Age

—

Learn about practical steps towards a best in-class digital quality management prgoram

Safety with Mobile

—

Mobilize your site safety management program in five practical steps

Site Layout & QA with Robotic Total Stations

—

Leverage robotic total stations to improve site layout and QA programs

Site Surveys with Drones

—

Learn how you can use drones to improve the site survey, progress reporting and inspection process
If you'd like to expand your educational opportunities even more there is Construct-ed, which we featured in a previous blog on ForConstructionPros.com. Construct-ed provides on-demand courses to help contractors grow their businesses, learn new skills and, hopefully, make more money. Construct-ed offers both free and paid for courses in subjects such as business management, estimating and bidding, equipment, leadership, marketing, safety, technology and more.

If you're looking for more construction safety education check out the 40 construction safety training courses OSHA offers. While these courses do cost, the information they provide can be priceless to the safety of your employees and your company.
Associated General Contractors also has collaborated with ClickSafety.com to offer a variety of construction safety and general industry online training courses available in both English and Spanish. These courses include OSHA training, safety and health fundamentals, mold in construction, and more. Plus, AGC offers a corporate account option which provides quantity discounts, reporting, progress tracking and more.
Ride the back to school fever. Use this time of year as an opportunity to re-educate or learn new things that will help your workers and your construction business grow and thrive in today's industry.

Are there other online resources where you have taken useful construction courses or training? Send us a comment and let us know about them.