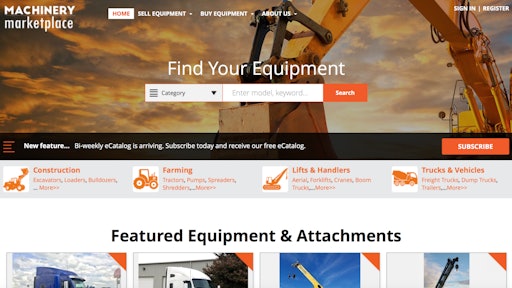 Back in July I wrote a blog highlighting three online resources for contractors looking to buy and or sell used construction equipment. Since that blog was published I've come across a few additional resources I thought I would share with you. So, if the first blog didn't provide you with a website to help you find what you are looking for, maybe these additional resources will.
Machinery Marketplace
The Machinery Marketplace website is advertised as a free listingonline marketplace where sellers can list new and used equipment for sale and buyers can search, gather information and shop for equipment. According to Michael Tran, business development director for Web Horsepower — the developer behind Machinery Marketplace. Marketplace focuses on 100% web marketing. In fact, it offers a growing list of features that facilitate buyers to shop for equipment anytime from any devices.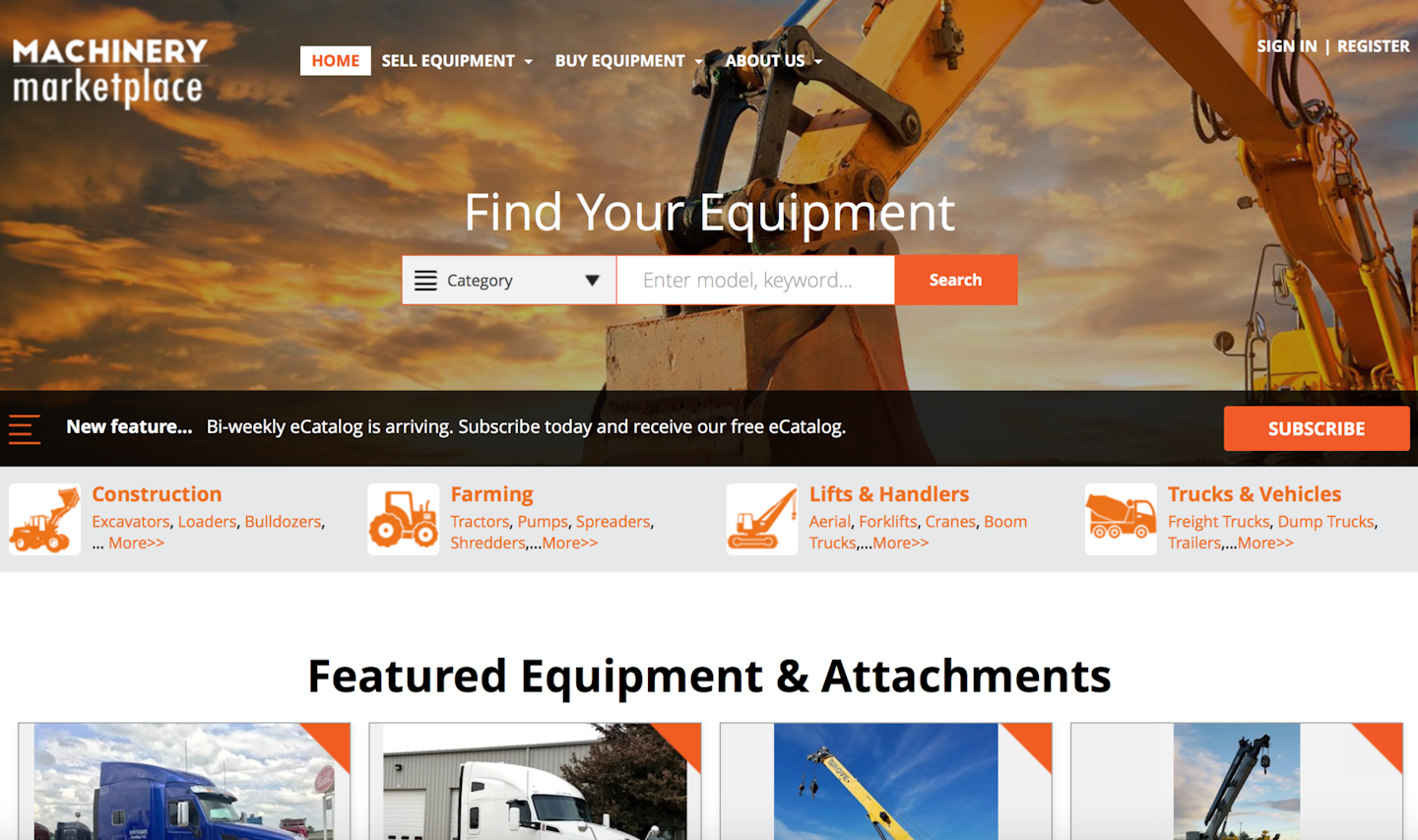 Machinery Marketplace's main goal is to have an open marketplace online where sellers can list new and used equipment for sale and buyers can search, get information about and purchase equipment.Machinery Marketplace has equipment listings for construction equipment, lifting and material handling equipment, trucks and other vehicles, and farming equipment. On the home page you can quickly see listings of featured equipment and attachments as well as the equipment you last viewed.

For contractors looking to buy equipment, the Machinery Marketplace website includes an advanced equipment search which includes a map, Equipment Detail page, eCatalog, Seller locator tools, a comparison tool and more.

If you can't find the equipment you're looking for after browsing the website, fill out the Equipment Wanted form. An enquiry is then sent to hundreds of Machinery Marketplace sellers who may have what you need but haven't listed it yet.

Buyers can search to find local equipment to buy or search across the entire United States for the equipment they need. This feature is convenient and effective for buyers

If you're looking to sell your equipment the website includes tools such as the Dealership Management tool, Equipment Listing tool, Lead report, Buyer Enquiry subscription tool and more. Sellers can upload an unlimited number of equipment listings to the free of charge virtual showroom and sell directly to buyers.
MyLittleSalesman.com
Started as a print catalog developed to connect buyers and sellers, My Little Salesman has been around since 1958. The MyLittleSalesman.com website was developed in the 1990s to help reach a larger audience through an online marketplace.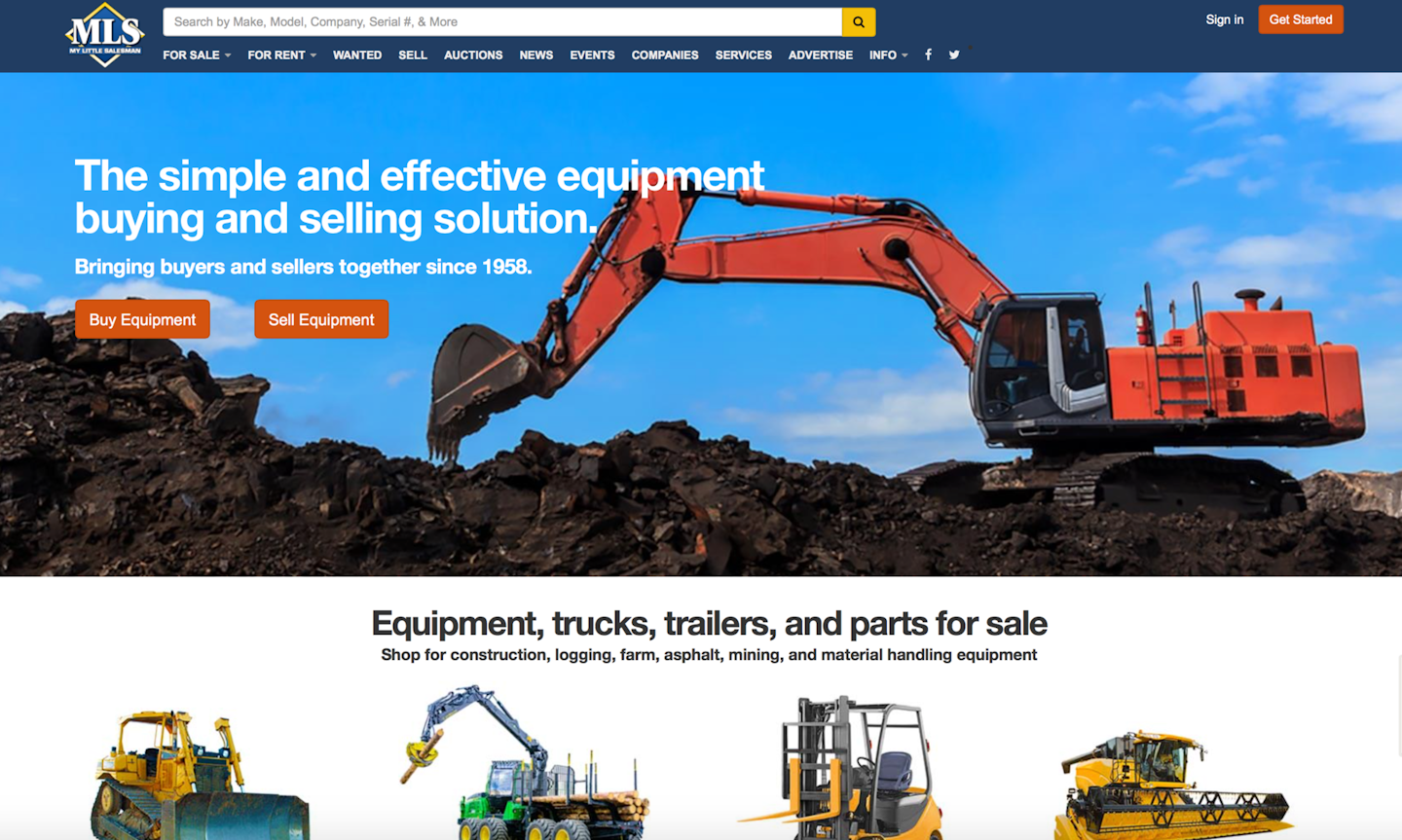 MyLittleSalesman.com is an online resource where equipment buyers can find new and used equipment and parts available for sale, rent or at auction.If you're looking to buy, the MyLittleSalesman.com website has equipment for sale including paving, lifting, logging and farm equipment. There are also over 190,000 heavy equipment, truck and farm equipment parts for sale. In addition to equipment, you can find for sale listings for attachments, tools, commercial trucks, trailers and more.
You can filter your equipment search by keyword, industry, category, manufacturer, model, condition (new, used, remanufactured or dismantled), year, price and market type (for sale, for rent or at auction). You can sort the search results by most recently updated, distance to you, year or price. You can also save your searches for future reference and receive email alerts when new listings are added that match your search criteria.

If you're looking to sell equipment, MyLittleSalesman.com has a free Wanted section where buyers have listed specific equipment or items they are looking to buy.
MyLittleSalesman.com is a mobile friendly, responsive website that works on any device. The website looks and functions the same whether being accessed from a desktop, laptop, tablet or smartphone.
Are there any other online used equipment buying resources or online marketplaces you use? Share them with us.