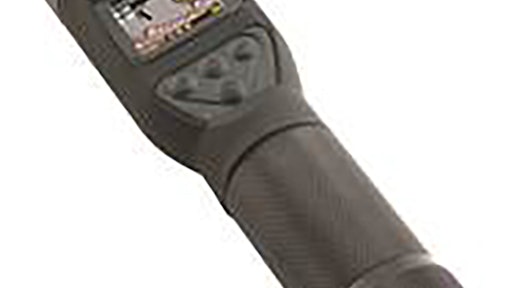 Continuing the countdown of the 12 Days of Construction Christmas 2015...
On the seventh day of Christmas... gift #7 TorchScope Video Recording Flashlight
Need to light up a dark area on the jobsite and take photos or video but don't have enough hands to hold all the devices you need? The TorchScope Video Recording Flashlight from General Tools & Equipment is an LED flashlight with a camera that records and stores high-definition video and photos.
Media files can be date- and time-stamped to document or create a timeline of projects or events. 
The integral camera has a 60-degree field of view and a 2.4-inch-to-infinity depth of field. Saved video and photos can be viewed on the LCD viewfinder or on a computer.
The flashlight can be used in conjunction with the integral camera or independently. Brightness and illumination-mode selections include 50%, 75%, 100%, fast strobe and SOS Morse Code transmission.
The flashlight is IP68 waterproof and features stainless steel housing and non-slip knurled grip.